Sailor Jerry Spiced Rum and The Aleethia Foundation have again joined forces in supporting wounded, injured and/or ill service members and their families through the early phases of the healing process at Walter Reed National Military Medical Center.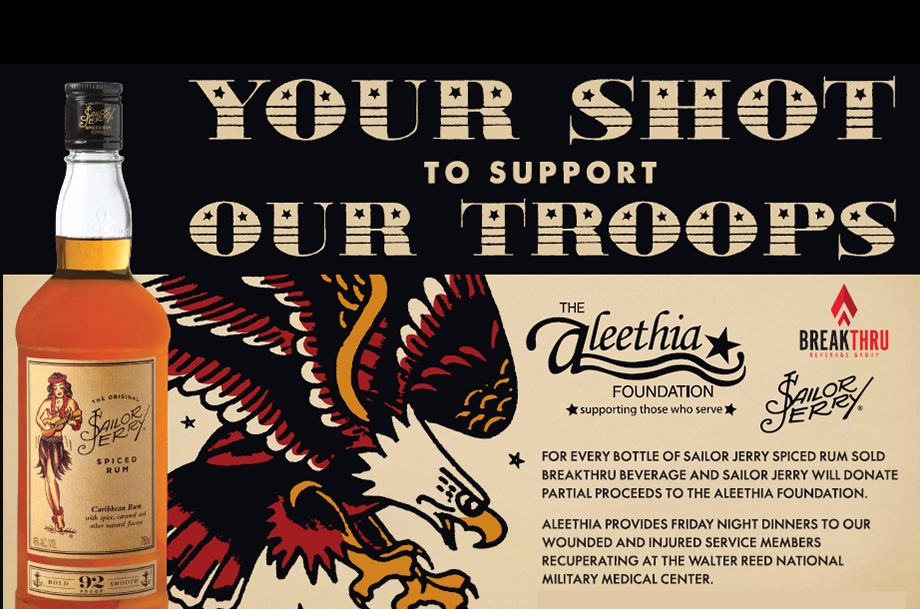 Sailor Jerry Spiced Rum, named to honor the life and legacy of Norman 'Sailor Jerry' Collins, formed the creation of The Norman Collins Initiative at The Aleethia Foundation. The Foundation is designed to raise funds for Aleethia in its ongoing efforts to support wounded/injured/ill service members in their rehabilitation and healing process.
"Aleethia is excited about the expanded support through the Norman Collins Initiative," stated Hal Koster, Executive Director of the Aleethia Foundation. "We are a volunteer organization that exists because wonderful organizations like Sailor Jerry Spiced Rum have shared our vision of support."
...