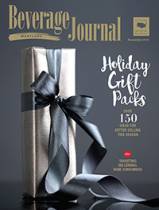 Good Things Come in Value-Added Packages (aka VAPs).
Small packages, big packages, colorful packages and see-thru packages ... sometimes it's a corkscrew; often it's glassware; occasionally it's really different (tequila-inspired drum set, anyone?). But to many holiday shoppers, these add-ons are just the bonus they need to make a gift-buying decision, whether they are wavering on which product to pick or just in a hurry.
That's the theory, of course. In practice, wine and spirits merchants have a major challenge just in terms of sorting through the options and choosing VAPs that make sense for them. The devil is always in the details. Should you stick with brands you sell, or test out new ones? What price point do you target, or do you want a broad range? And, mais oui: Where are you going to put them all?
...