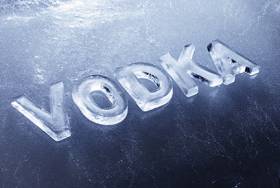 Vodka is the Switzerland of spirits. But who knew something ostensibly colorless, odorless and lacking any perceptible taste could cause such a fuss.
Nevertheless vodka has sparked a heated debate
within the drinks community about its place in
contemporary mixology.
On one side you have practitioners who say the neutral spirit contributes nothing to cocktails but ethyl alcohol and that in almost every instance there's a more appropriate liquor choice. Furthermore, they contend its weed-like proliferation has stifled the growth of other more worthy spirits and the differences between new marques are growing indistinguishable.
Those in the other camp counter that denigrating vodka's neutrality is like condemning an artist's canvas for being white and unsullied. And like a blank canvas, it has afforded mixologists unlimited latitude, a free-styling creativity that has contributed greatly to the prevailing cocktail culture. Then there's the fact vodka accounts for nearly 35% of all the distilled spirits sold in the United States, inescapable evidence of its mass popularity.
...