2016 Holiday Gift-Packs Guide
What catches the eye? Bright colors. Bold shapes. Moving objects. The products in our annual roundup of holiday gift packs are certainly colorful and boldly designed—and while we don't expect them to literally jump off the shelves, they are built to move.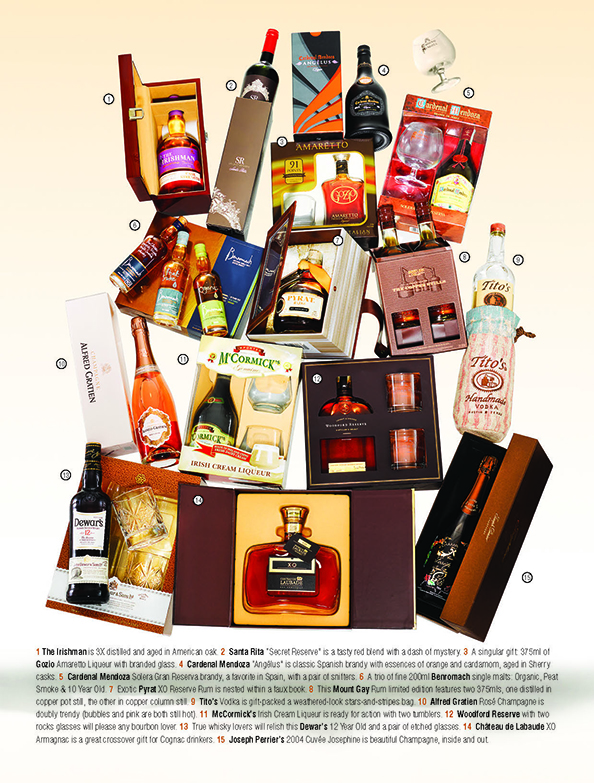 The idea behind customized Value Added Packs (aka VAPs), as they are often called, is simple—and timeless: make gift-giving even easier for shoppers.
Take a good product, dress it up to grab attention, and maybe toss in an enticing freebie (or two). Logo glassware, recipe booklet, a mixology tool, a corkscrew… Such add- ns are just the tipping point some people need to make a gift-buying decision. Maybe they are wavering on a product to pick, just in a hurry, or really don't want to gift wrap. Whatever their motivation, VAPs represent prepackaged shortcuts to gifting success. And there should be days this Q4 when they fly out the door.
The depth and range of VAPs a merchant stocks depends greatly on store space and layout. Here are a few tips to incorporate these seasonal special-edition products into your store…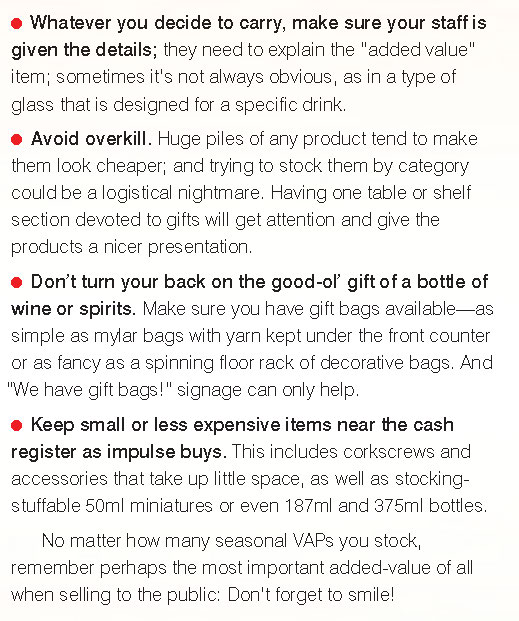 Click Here to check out the entire article.