2017 Baltimore Beer Week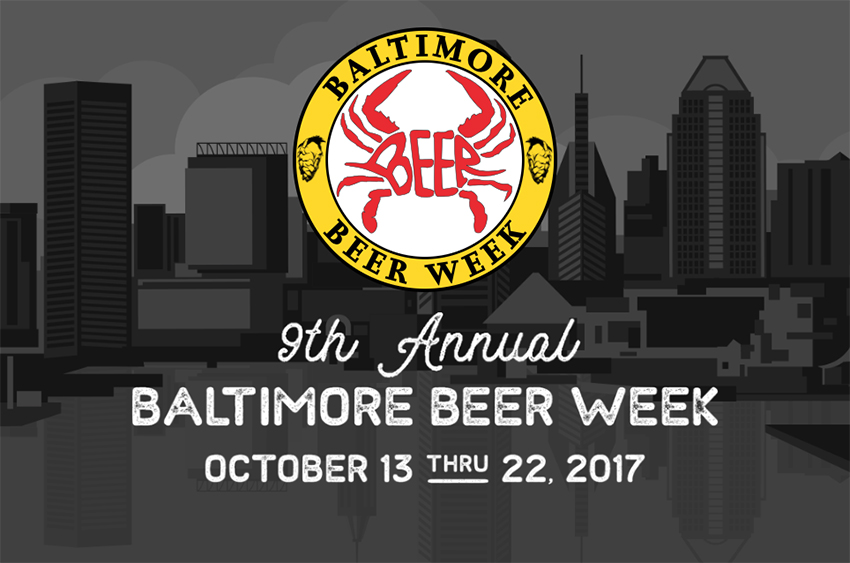 Baltimore Beer Week is celebrating all things beer for its 9th consecutive year in the land of pleasant living. "While every Baltimore Beer Week so far has been incredible," explained Joe Gold, founder and organizing committee chair of Baltimore Beer Week, "this year is shaping up to be fantastic once again!"
This year's Opening Tap Celebration will take place on Saturday October 14th and will again coincide with the Das Best Oktoberfest held at M&T Bank Stadium Parking Lot H.
The annual Baltimore Beer Legends Hall of Fame luncheon will take place the afternoon prior on Friday October 13th from 11:30am – 1:30pm at the Heavy Seas Ale House in Baltimore.
Bill Oliver (of Oliver Brewing Company / Wharf Rat fame) will be recognized as will Baltimore's very first brewing family. John Leonard Barnitz and his son Elias Daniel Barnitz will be honored for their family opening the very first brewery in Baltimore in 1748!
"The Baltimore Beer Legends Hall of Fame is an annual event dedicated to acknowledging individuals from the beer industry in Baltimore and the surrounding Chesapeake region based on their contribution to the industry … men and women, past and present," stated Mr. Gold. "These are people by their innovation, achievement, influence and/or contribution, as well as by the example of their lives; personify the great contribution that beer has made to our way of life in the 'Land of Pleasant Living'."
For more information about the Baltimore Beer Week events and to acquire tickets to the Baltimore Beer Legends Hall of Fame please visit baltimorebeerweek.com.