Baltimore's Inaugural Wine Fest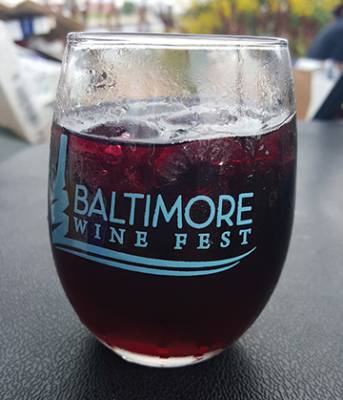 At the Canton Waterfront Park, a crowd gathered to celebrate Baltimore's first wine festival. With over 120 wines, gourmet foods from more than 25 local restaurants, and entertainment for the whole family; there was plenty to please anyone's palate.
Beth Laverick, owner of B Scene Events and Promotions, was thrilled with the opportunity. She wanted to provide an open air, family friendly environment to bring the city together. And with benefits going towards projects such as the city's recreational parks, the festivities were going towards a good cause. Even vendors had been staffed by volunteers.
Wines from near and far were gathered to provide tastings on some of the season's more popular flavors. Winemakers, distributors, and importers all agreed that sweet, fruity wines were the strong suits of the summer. Many of the booths had run out of their white wines first, noting that the younger crowd preferred lighter, more fragrant choices. Selections such as the Sweet Rose presented by Palm Bay were a crowd favorite, as well as the wildly popular Cupcake Moscato, presented by The Wine Group. A few select other groups were spotted, including Heavy Seas Beer and McKenzie's Hard Cider, which provided a larger range of flavors for those looking for more than just wine.
Vendors of all shapes and sizes commented on how they thoroughly enjoyed the city's atmosphere, and the flexibility provided for them. Other than what seemed to be record heat that provided a challenge for vendors and attendees alike, the event seemed to flow smoothly and without hitch. Field manager Melanie Ehrhardt, of Palm Bay, said that being a part of Baltimore's inaugural was a true joy, and it had been "the most organized, well thought-out inaugural festival you could ask for".