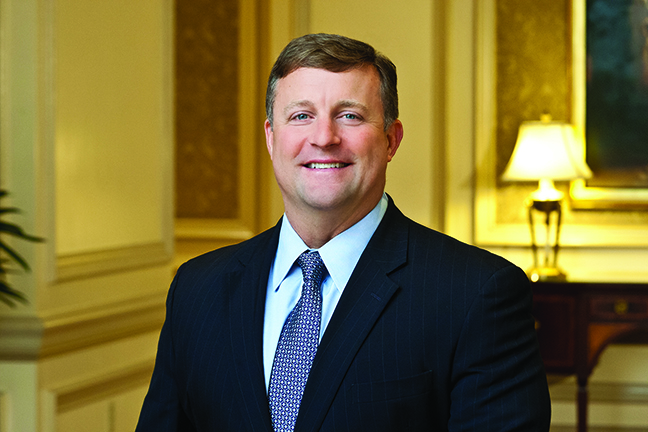 Bob Wiggans is the Senior Director of Membership for the Wine & Spirits Wholesalers of America (WSWA). In that position, he is primarily responsible for the strategic direction and management of day-to-day operations of the association's membership development, recruitment, retention, member services, and benefits. In addition, he is a bit of a tech head, managing and maintaining the organization's Customer Relationship Management (CRM) database to meet staff and member needs.
Wiggans sat down with us recently to discuss his job, what it's been like coming from outside the beverage industry, and what has him excited for the future.
What follows is our chat:
BEVERAGE JOURNAL: For those readers who are unfamiliar with the association, please describe the membership and what the WSWA's main mission is?
BOB WIGGANS: The Wine & Spirits Wholesalers of America (WSWA) is the national trade association representing the wholesale tier of the wine and spirits industry. We're dedicated to advancing the interests and independence of wholesale distributors and brokers of wine and spirits. Founded in 1943, WSWA has 379 member companies in 50 states and the District of Columbia, and our members distribute more than 80 percent of all wines and spirits sold at wholesale in the United States. We're headquartered in Washington, D.C., and we provide our members with representation before Congress, executive agencies, regulatory bodies, courts, and other alcohol beverage industry organizations. WSWA also offers a wide range of services in the areas of public affairs, education, and social responsibility, as well as some valuable cost-saving programs.
BJ: What do you consider to be the favorite part of your job?
BW: I love the travel to and interaction with our members and prospective members for on-site meetings and visits. These get-togethers have significantly increased my understanding of their business.
BJ: You are also a lover of technology. What went into the WSWA's decision to implement a cloud-based association management software (AMS) program.
BW: In 2011, we were utilizing a number of separate systems for membership data, convention and meeting registrations, exhibits, e-mail marketing, and financial management needs. Our legacy system did not have a high adoption rate. We determined that we wanted to find a cloud-based AMS that could integrate all these functions, enable flexibility, and capture activity history as well as serve as our website login gateway.
BJ: What have been the results? Has it improved organizational efficiency and streamlined operations as you and your colleagues had hoped.
BW: Over the past five years, we have had a significant increase in user adoption by staff in key departments while serving as an efficient focal point for convention registration, exhibits, marketing, member management, dues administration, and financial management. We also have achieved full confidence by staff in the accuracy of all the data maintained within the AMS – a significant achievement!
BJ: We understand that the AMS has helped better manage the WSWA's annual convention and exposition. How so?
BW: Use of our AMS along with continually evolving and expanding e-mail marketing capabilities have contributed to increased attendance at the WSWA Annual Convention & Exposition. In particular, the onsite registration process at our convention allows for on demand convention badge production for pre-registrants.
BJ: Was there some advice given to you earlier in your career that has stuck with you?
BW: I have spent my entire career in the association business and initially had no idea what role associations played. The CEO for the first association I worked for advised that I learn about and stay abreast of the industry's issues and envision the perspective of the member as it would help me become a better association professional. Following that sage advice has enabled me to comfortably engage with members and prospective members and provide better service to them.
BJ: How has the experience of working in the wine and spirits industry specifically been for you? I take it from your last response that you came from outside the beverage biz?
BW: This is indeed my first time in the beverage/wine and spirits industry, and I have enjoyed the continuing education I've received as a result. The private, family-owned businesses who are our members are unique. They are the face of the hospitality industry, and they are great examples of how to build and enhance business relationships.
BJ: Is there anything coming up on the horizon in the second half of 2016 for you personally or for the WSWA that has you especially excited?
BW: I am really looking forward to completing production of our first printed and electronic and soon-to-be-annual membership directory since 2013. We're also gearing up for our annual convention in 2017.