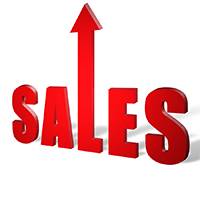 Distilled Spirits in the United States have enjoyed a gain in market share for the sixth consecutive year. The Distilled Spirits Council of the United States (DISCUS) has reported another year of steady growth in 2015 with supplier sales up 4.1 percent and volumes up 2.3 percent. Distilled spirits suppliers and marketers also marked the sixth straight year of increasing their market share relative to beer in 2015.
"The positive performance of distilled spirits is the result of many factors including market modernization, product innovation, consumer premiumization and hospitality tax restraint," said DISCUS President and CEO Kraig R. Naasz.
DISCUS reported strong growth in every whiskey category for the second straight year, with revenues rising 8 percent. Super premium whiskeys were particularly popular among American consumers with luxury Bourbon, Scotch, Canadian and Irish whiskeys all recording double-digit gains. Other categories performing ahead of the distilled spirits average growth included Tequila, with another exceptional year of 9.4 percent sales growth, and Cognac, with sales growth of 16.2 percent.
Category Highlights for 2015
DISCUS estimated that overall retail sales of distilled spirits in the U.S. market reached nearly $72 billion in 2015, supporting 1.4 million jobs in the hospitality industry.
Additionally, the spirits sector achieved a slight increase in market share relative to beer for the sixth straight year in 2015. Total market share gains by spirits compared to beer since 2000 totaled 6.7 points, with each point of market share equaling approximately $680 million in supplier sales for a total of $4.6 billion.
Several key factors contributed to the spirits sector's continued growth, including:
l Demand for American whiskeys – Bourbon, Tennessee and Rye – booming in the U.S. and abroad
l Millennials of legal drinking age interest in discovery driving innovation and premiumization
l State legislatures showed
hospitality tax restraint protecting
jobs and consumers
l Modernized alcohol laws expanding consumer access and choice
l Focus on craft-style, artisanal
products benefiting both large and small producers
l Growth of micro-distilleries generating excitement in the spirits sector
l Cocktail culture continuing to define nightlife in cities across the country.
Additional 2015 Top Performers
Both Irish Whiskey and Single Malt Scotch continued their rapid growth with revenues up 19.9 percent and 13.5 percent, worth $664 and $732 million, respectively, as reported by DISCUS Chief Economist David Ozgo. Cognac sales were also up an impressive 16.2 percent, generating $1.3 billion in revenue, and Tequila revenues grew 9.4 percent, generating $2.3 billion revenue. Despite growing only 0.5 percent, Vodka sales reached $5.8 billion.