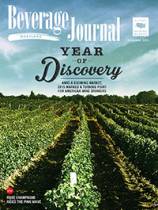 With fascinating wines coming from the unlikeliest of places, 2015 has become the Year of Discovery in wine, with retailers in the vital position as gatekeepers between curious drinkers and bold new regions and grapes.
A funny thing happened on the way to 2016: Buoyed by two decades of steady growth in wine consumption, Americans are—finally(?)—getting it. After decades of wine suppliers, merchants and critics alike exhorting people to "drink what you like," people are doing just that.
Consider some of the most dynamic wine-category upswings of late—Moscato, Malbec, Prosecco and Red Blends. What they have in common is simple, pure and powerful: they are being driven by consumers' tastes. Not by critics' ratings.
...