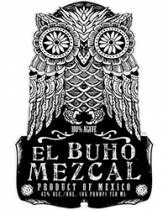 Artisanal mezcals are on the charts with a bullet. Consumers and mixologists actively looking for spirits loaded with character and authenticity have struck gold with the expanding roster of artisanal, 100% agave mezcals. Stringent production standards have been put into place within the industry to ensure the utmost degree of quality such that the mezcals of today bear little resemblance to the worm-laded mezcals of the past.
These are indeed the glory days for the Oaxacan spirit. There are now more high quality mezcals being marketed in the United States than ever before. Demand for the spirit has caused the category to expand another 4.9% in volume to roughly 50,000 cases in 2014. Nearly all of the growth is attributable to the high-end, super-premium segments of the market—those with a retail price above $22—this according to the 2014 Technomic's Adult Beverage Resource.
The differences between brands of 100% agave mezcals are years in the making. From cultivating agaves—also referred to as maguey—to the un-barreling of an añejo, the production cycle can easily exceed 18 years. It is a time-honored process, one in which every decision made along the way ultimately will impact the finished mezcal.
...