Back to Basics: Bourbon 101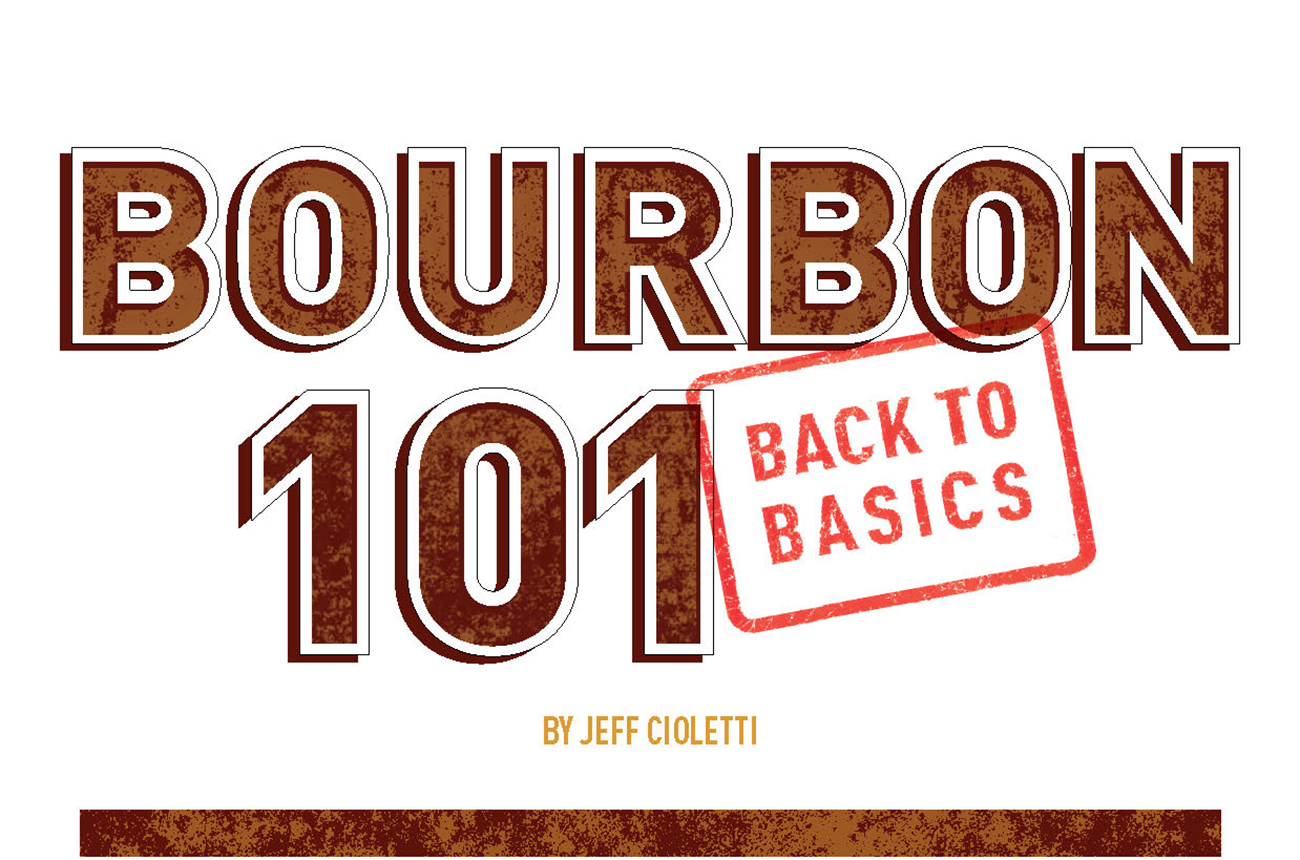 When people talk about the worldwide whiskey renaissance, the first word that comes to most minds is bourbon. Sure, other styles are on fire at the moment—Irish, American rye, even Canadian—but the one that's got most of the globe talking is America's native spirit. A couple of decades ago, producers could barely give the stuff away—it was "grandpa's drink" after all—but today bars in the most far-flung corners of the world (even Scotland!) have multiple shelves dedicated to the U.S.-made, corn-based whiskey.
Where is it produced?
Federal law dictates that only bourbon whiskey produced in the U.S. can be called "bourbon." And the U.S. has numerous trade agreements with other countries to enforce that restriction as well. It is most closely linked to Kentucky, where it originated, where about 95% of it is made and where the style's most iconic brands hang their hats (and they're the only ones that can claim the prestigious label, "Kentucky Straight Bourbon").
Did you know?
Because bourbon is so closely associated with Kentucky, many had assumed it took its name from the Bluegrass State's Bourbon
County. However, that notion has been challenged and largely debunked. Many historians assert that it's more likely bourbon took its name from Bourbon Street in New Orleans. True, most of the distillers were in Kentucky, but in the 19th century, a large number of the spirit's drinkers were in the Big Easy (sent there via the Mississippi River). Eventually people started referring to the whiskey as "that stuff they drink on Bourbon Street," or so the story goes.
Download Back to Basics: Bourbon 101 Here