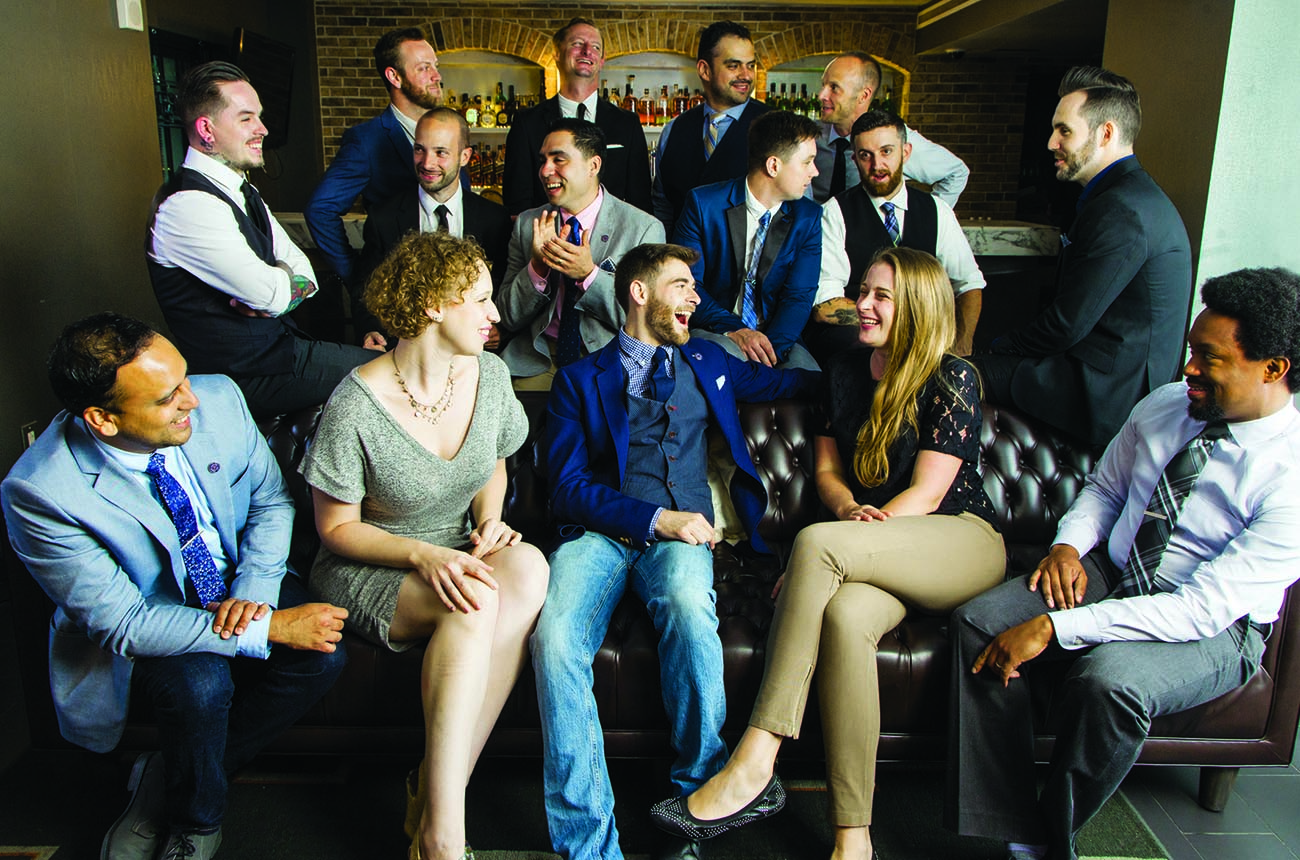 As bartending continues to grow as a career and attract the attention of aspirational achievers, the standards on display in the many and varied competitions held throughout the year have improved as well. A trip to a distillery or a hefty check are great prizes, but today, bartenders are just as keen for the accolades that an intense, multi-day competition can bring them.
Now in its seventh year internationally and fifth including U.S. participants, the lengthy test of skills produced in collaboration with the United States Bartenders' Guild, USBG World Class Sponsored by Diageo, is a global training program and internationally recognized competition that aims to elevate the craft of the bartender and build careers in the drink industry.
The international nature of the competition and its rigorous process are why this year, Beverage Media decided that our annual survey of the field of men and women who stand behind the bar, our "Bartenders to Watch," should focus on those competitors who made it through multiple regional heats to contend earlier this year in World Class North American finals in Washington, DC.
The prize? The right to represent the continent in the global finals, for the first time to be held in the U.S., (Miami specifically) in the last week in September.
Two years ago, the U.S. entrant, Charles Joly, won the competition, and this year, the mantle of America's bartending hero is borne by Andrew Meltzer, assistant manager of 15 Romolo, one of San Francisco's better-known cocktail watering holes.
"I'm so excited to be named the U.S. Best Bartender of the Year; it's something I've been working towards for quite some time. This competition has given me so much—excellent knowledge, skills and industry camaraderie that will have such valuable impact on my career," says Meltzer.
While Meltzer moves onto the finals, other contestants, some to whom have notched their third straight finals, have lots to offer as well. With backgrounds that might otherwise have pointed them toward careers in law, medicine, baseball or firefighting, these 15 bartenders represent a cross-section of where bartending is today in America.
As for World Class, the program is a six month education tour leading up to five Regional competitions and one North American Final; it drew thousands of applicants, with 75 finalists selected to compete regionally. With judges including past winners Joly, Tyson Buhler, Jeff Bell and Ricky Gomez, and bartenders and educators including Tony Abou-Ganim, Steve Olson, Julie Reiner, Anu Apte Elford, Jacques Bezuidenhout, and USBG National President David Nepove, the battle for the annual crown of "World's Best" continues to grow in significance. Another reason these following 15 bartenders belong on the 2016 list of the ones to watch.
Download Full Article Here