Bruce Wills Named Boordy Vineyards' National Sales Director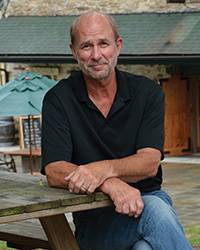 Bruce Wills has assumed the position of National Sales Director for Boordy Vineyards and will be responsible for managing the distribution and sales of Boordy wines in Maryland, the mid-Atlantic region, and beyond.
Bruce began his wine career in the early 1970's working in both retail liquor stores and distribution. In 1985 Bruce joined the Robert Mondavi Winery, serving as their mid-Atlantic representative for 11 years, spanning the period when that winery was a central figure in the renaissance of California wines. Following Mondavi, Bruce has held management positions with William Deutsch & Sons, Rosemont Estate, and for the past eleven years he served as Sales Director for Old Bridge Cellars, an importer and marketer of fine wines from around the world.
Regarding his new position, Bruce said, "I love wine and am excited about the future of local wine; Boordy is Maryland's first winery; it has always been an industry leader and takes quality very seriously. I am thrilled to have the opportunity to represent Boordy's wine portfolio to the many friends that I have made throughout my career."
According to Boordy Vineyards' president, Rob Deford, "It is a profound honor to have someone of Bruce's caliber and experience join Boordy Vineyards. He believes in the potential of our wines in regional and national markets. "National Sales Director" may seem like a somewhat grand title for a winery that is principally distributed in one state, but we have a grand vision for Boordy, and I am confident that Bruce can help us realize it."
Best wishes Bruce.