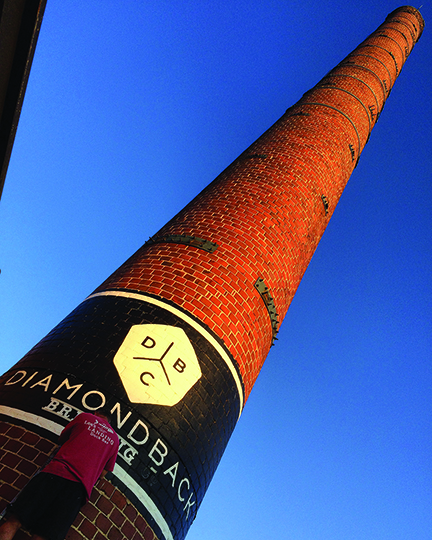 Fast expanding local craft brews have again exploded across the United States over the last decade. Even with such rapid growth and concerns over a "tapped out" industry, many young entrepreneurs are still buying in and staying current, and seeing their thirst and effort pay off.
Tom Foster, Francis Smith, and Colin Marshall are the founders of Diamondback Brewing Company and grew together from homebrew to a full brewery located at McHenry Row in Locust Point. You may recognize beer names like Three Thirty Amber Ale, Omar's O.P.A., The Bamb Black IPA, and others as part of the Diamondback repertoire. With their recent expansion and upcoming plans there surely is plenty yet to see.
In 2010, while attending the University of Maryland (UMD), Tom and Francis began brewing beer at college on a stove-top. Even though the three met at Loyola Blakefield, the brewery name actually refers to the UMD mascot's main feature; the shell of the Terrapin.
Colin caught wind of what his friends were doing and decided to become involved. This brought the brewing process to a garage and eventually the idea became a business. As Colin and the guys became more involved it eventually led to contracts with two local breweries to help begin the process.
The first of which was with Eastern Shore Brewing Company, followed by another contract with Beltway Brewing Company. Now, with the new Locust Point location, Diamondback will be able to immediately ramp up to 2,000 barrels per year. The new warehouse has the capacity to eventually increase up to 8,000 barrels.
Maryland's craft beer scene is burgeoning and becoming increasingly diverse. Colin and the guys look to join that marketplace and continue to help improve by capitalizing on the knowledge and experience that others can provide.
"Heavy Seas and Flying Dog are the benchmarks for production aspirations, but John and Kevin at Union have a stronghold on marketing and great events." Colin continued, "Then you have the new guys popping up all the time and we try to stay in tune with what they do."
The idea of learning from the up-and-comers likely comes from having been one. After self-funding through much of the start-up process the guys from Diamondback found an interesting way to get their next venture off the ground.
Diamondback decided that one way to start getting a push for their new tap room was on the popular fundraising website Kickstarter. This helped offer a way to meet the demand for online marketing while also helping the business grow.
"Kickstarter was really a two-pronged approach." Colin went on, "it was a great way to market and promote our next step. People really get behind those things."
The "next step" Colin alludes to features the new brewery and taproom. The new taproom will overlook the lower-level production facility and feature eight taps. These taps will feature each of Diamondback's products as well as two "one-offs".
The taproom and brewery offer a new place for Diamondback to call home. The big plan is to coordinate the taproom's grand opening with their latest beer release.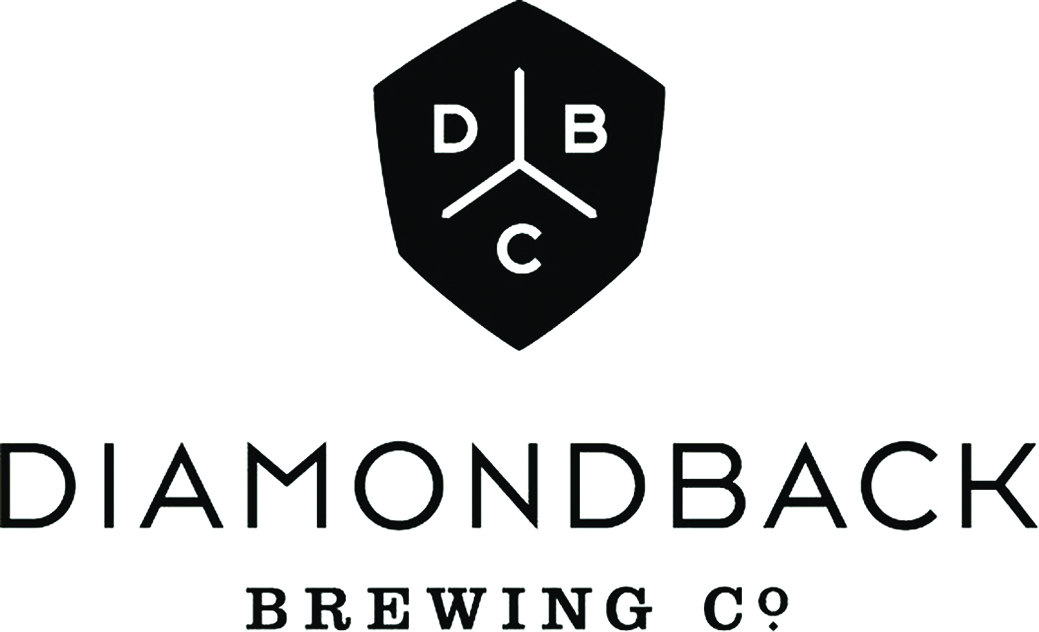 The new location promises to server all your local food and craft beer junkie needs even without an in-house kitchen. By working with other local small business they plan to still offer food along with their tasty beverages.
Colin explained, "We're working with a new satellite kitchen moving in here at McHenry row and also plan to work with local food trucks for other food and special events." Again, showing the commitment to the growing local community and the small businesses in it.
The growth of the young company is encouraging, but there is no sound of contentment in Colin's voice. Diamondback has a very simple motto to help keep growing, "If you don't see us, ask. If you do, give us a try."
Who is your favorite Baltimore athlete, past or present?
"Johnny 'U' [Unitas]. He's a classic."
Who is one person you would love to see walk in your taproom?
"Anthony Kiedis or Flea from Red Hot Chili Peppers"
Click Here to view the article as a PDF.