American craft distillers have led the movement toward less juniper, more diversity & higher price points.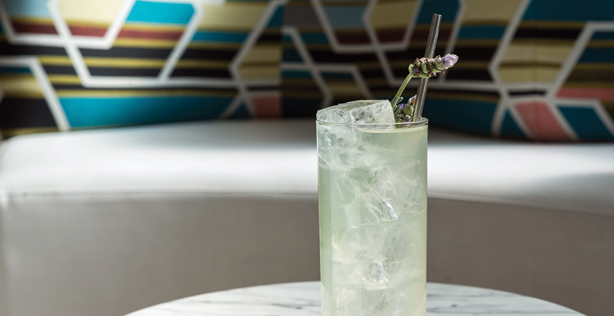 What a difference a century can make. London Dry ruled the 1900s, but the craft boom of this century has used London Dry more as a blueprint of how not to make gin. This movement has often become particularly important at the higher end of the price spectrum: While the total gin category saw volume shrink about 1.8% last year, to fewer than 10 million cases (DISCUS), super-premium gins actually rose 37.8%.
Thomas Mooney, President of American Craft Spirits Association (ASCA) and CEO of House Spirits (Aviation Gin) explains, "The growth of craft distillers—most of whom make gin—has caught everyone by surprise. From under 100 a decade ago, now there are about 1,280, based on a new study led by ACSA." Craft gin now represents about 2% of the total gin market. It is defined by relatively small producers (under 20,000 cases, with most under 10,000) and by a spirit of innovation and creativity.
Less Juniper, More Styles
Gin growth piggybacked on the renaissance of the cocktail, and the new gins gave mixologists a lot to work with. Allen Katz, co-founder of New York Distilling Company, notes, "This outrageous gin resurgence is driven mainly by the 'cocktail culture' and by bartenders who experimented and created new drinks."
The "American" or "Western" style places less emphasis on juniper and adds a bevy of other botanicals—elderflower (in Farmer's Gin, for example), sarsaparilla (Aviation), orris root (Lee Spirits), cinnamon (Greenhook Ginsmiths), orange peel, fir and so on. By adding a broader array of botanicals, the impact of juniper is tamped down, producing a more complex, layered spirit.
Some distillers are creating other types of gin, such as barrel-aged, which harks back to the Dutch genever or the sweeter Old Tom. Others emphasize the local sourcing of botanicals. Lance Winters, founder of St. George, walks through the local forests, foraging Douglas fir, sage, bay laurel and fennel. At Berkshire Mountain Distillers, founder Chris Weld is growing juniper, orris, angelica and other flavorings on six acres at the distillery.
Retailers have seen their gin shelves expand dramatically. At Astor Wines & Spirits in New York City, Head Spirits Buyer Nima Ansari has about 35 American gins on display, up from a dozen five years ago. He sees a growing market for barrel-aged gins and for gins that have whiskey characteristics, such as Chief Gowanus or St. George Reposado.
Following are some fine, eminently mixable craft gins that have gained recognition beyond their local circles:
Berkshire Mountain Distillers (Great Barrington, MA)
Products: Greylock, Ethereal, Barrel-Aged Ethereal
Greylock is London Dry style but has a number of strong citrus flavors that balance the juniper. Ethereal is a limited edition gin with each batch given a new number and label color. Barrel-Aged Ethereal is aged 18 months in used bourbon barrels. Nice in a G&T.
Products: Big Gin, Bourbon Barreled Big Gin
Unapologetic in its juniper usage, Big is traditional and aggressive. Partners Ben Capdeveille and Todd Lebman have only been at it since 2011, using a 100-gallon Vendome pot still custom-made in Louisville, KY. Having enjoyed success with Bourbon Barreled Big Gin, Peat Barreled is next.
Death's Door Spirits (Middleton, WI)
Products: Death's Door Gin
CEO Brian Ellison spends time picking juniper berries from the Wisconsin woods which go into Death's Door along with coriander and fennel. It works in classic cocktails or as a martini.
Distillery No. 209 (San Francisco, CA)
Products: No. 209, Kosher for Passover, Barrel Reserve
With a track record in wine (Rudd Oakville Estate) and gourmet retail (Dean & DeLuca), it's no surprise Distillery No. 209 takes gin seriously. Aside from the flagship gin, they make a Kosher for Passover version (sugar cane base; all non-grain botanicals), and limited-edition gins using used varietal barrels from Rudd.
FEW Spirits (Evanston, IL)
Products: Few American, Few Barrel, Few Breakfast
Founded by Master Distiller Paul Hletko. American, with its pepper notes, makes a bracing Negroni; Breakfast is infused with Earl Grey tea and bergamot.
Greenhook Ginsmiths (Greenpoint, Brooklyn)
Products: American Dry, Beach Plum, Old Tom
Founded by brothers Steven and Philip DeAngelo. The American Dry has elderflower and spice notes; nice straight-up or in mixed drinks. The Beach Plum is a variation on Sloe gin using locally harvested beach plums, which are slightly bitter.
House Spirits Distillery (Portland, OR)
Products: Aviation American
Distiller Christian Krosgtad and mixologist Ryan Magarian created Aviation. Floral notes like lavender and spice notes like cardamom make it shine in a complex martini or the Aviation cocktail.
New York Distilling Company (Brooklyn, NY)
Products: Dorothy Parker American, Perry's Tot Navy Strength, Chief Gowanus New Netherland
Co-founded in 2011 by Tom Potter and Allen Katz. Dorothy Parker's hibiscus and cinnamon notes make it great in a Gibson or Negroni. Chief Gowanus is made by redistilling unaged rye with juniper and hops then aging it in oak.
Philadelphia Distilling (Philadelphia, PA)
Products: Bluecoat American Dry, Bluecoat Barrel Finished
Robert Cassell, Andrew Auwerda and Timothy Yarnall co-founded Bluecoat in 2005. The American Dry was one of the first craft gins—a pioneer in defining American Style. Citrus, orris, coriander.
St. George Spirits (Alameda, CA)
Products: Terroir, Botanivore, Dry Rye Reposado
Jörg Rupf established St. George in 1982 as the first small American distillery since Prohibition. "Terroir" captures "a walk in the woods on a hot summer day." The Reposado is aged 18 months in casks used to age wines.