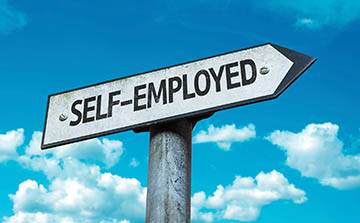 As a business owner, you may at times feel "stuck." Perhaps you can't get the traction necessary to move ahead; doing the same old thing in the same old way has made you stale or you are just plain tired of fighting the same old battles, or maybe you know what you want to do but you just don't know how to do it. Fortunately, there is plenty of affordable and practical help close at hand for Maryland's small business owners.
Inexpensive Life Long Learning
Maryland can take great pride in its network of sixteen community colleges. Hagerstown Community College, Maryland's first community college, was founded in 1946 an innovator in a series of local institutions of higher education. Most of Maryland's counties and Baltimore City are home to a central community college campus that is supplemented by other locations convenient to the business community, who may want more specific information and education about a wide array of topics.
Over time, the community college system has become hugely popular, with more than 500,000 of Maryland's residents taking courses annually. It is particularly noteworthy that most community college students are part timers who are not pursuing a degree and who are enrolled in "non- credit" courses.
The hundreds of programs offered by these colleges have something for everyone. From the recent high school graduate to people who later in life want to enjoy a college experience, there are a multitude of Associate Degree programs ranging from business to phlebotomy. Community Colleges also offer many programs designed for those people who are looking to make a career change to another field.
With tuition rates at about $400 for a full semester three credit course. Tuition costs are a relative bargain at one of Maryland's Community Colleges, compared with almost any four year college. There are even easy payment plans that allow students to spread the cost across 4-5 payments.
A sample of the many classes available across the State include: "Practical Marketing for Small Business" (Howard County Community College), "Computerized Accounting" (Baltimore County Community College), "Business Mathematics" (College of Southern Maryland), "Principles of Management" (Mid Shore Community College), and "Legal Environment of Business" (Hagerstown Community College). And, non-credit courses like "Beer Styles from Belgium (Anne Arundel Community College) and "Demystifying Wines of France (Prince George's Community College) are among industry related courses.
Free Business Advice
We all know the phrase, "There ain't such thing as a free lunch." Well, Maryland's SCORE organization is a welcome exception to that rule. SCORE is a non-profit association whose sole purpose is to provide free advice and mentoring help to small business owners. It doesn't matter if the business is a fledgling idea in someone's mind, or if it is an existing business that has been operating for a period of time. SCORE counselors, who are retired business executives and business owners, donate their time free of charge to aid current businesses owners who recognize they need help.
In addition to providing free confidential counseling, SCORE advisors conduct workshops for a minimal fee on topics such as: How to Start and Manage your New Business, Growing Profitable Sales, Effective Marketing, Social Media and Quick Books Basics.
SCORE Chapter Offices:
Greater Baltimore
(Baltimore City 410-962-2233)
Frederick
(240-215-4757)
Hagerstown
(301-766-2043)
Upper Shore
(Chestertown 410-810-2969)
Mid-Shore
(Easton 410-822-4606)
Salisbury
(410-749-0185)
Southern Maryland
(Annapolis 410-266-9553)
SCORE has been instrumental in helping owners start more than 1100 Maryland businesses, and its counselors have had an unusually high success rate of making sure these new businesses stay in business.
Short of Funds
A common problem for many small businesses is the periodic need for short term funds. A lingering problem, that is the result of the Great Recession of 2008, is the problem of borrowing money from banks, which have traditionally been the source of lending to small businesses.
Although many banks are now flush with cash, most have continued to be overly cautious about making loans to small business. While it seems obvious an established, profitable and well managed small business should be able to obtain the funding it needs, many banks have been slow to change. Typically, even business' with good credit history, may encounter more scrutiny and paperwork than seems necessary ... all of which are the result of the post Sarbanes-Oxley era.
One alternative to bank financing is an old fashioned source of funds that still exists, and continues to play an important role in many financial transactions - that is, person to person financing. "Angel investors" are high net worth individuals who live in the local community and who are likely to be familiar with your business. Typically, these individuals have excess cash they want to put to work close to home where they can keep a close eye on their investment. This type of investor is motivated by the opportunity to earn a greater return on his money than he normally could through other limited risk investments. Some of these investors may also have other altruistic reasons such as wanting to help another community member be successful.
In recent years, "Crowdfunding" has become a novel way for both startups and existing businesses to raise capital. The process is quite simple. A business owner sets up an online account on a website such as www.kickstarter.com or www.indiegogo.com. The owner lists how much money he wants to raise and sets a target date by which to do so. People who know the owner or have some interest in his particular kind of business participate in the funding process by contributing as little as one dollar.
Kabbage.com is another website that offers help with "line of credit" loans to small businesses and particularly to small businesses who are doing some of their business online. According to the Kabbage website, credit advances can be made online and may be taken out in installments up to the agreed amount – the maximum credit line is $100,000. After an applicant has supplied the required information, Kabbage.com evaluates a business' credit worthiness based on the business' current results, its history and its customer ratings. Lending fees are graduated and go down over time. For a six month loan, a customer pays 1-12% for the first two months and then 1% for the next four months. Kabbage.com is known for its quick response and approval, which take only a matter of minutes.
Mom's Childhood Lesson Remains True
As a child, your mother told you she didn't want you hanging around with certain kids because they would be a bad influence on you. Regardless of your age, your mother's admonition holds true. The four or five people with whom you spend the most time have a profound effect on your motivation and your actions. If those people close to you are achievement motivated, if they have a positive outlook, if they are supportive and are committed to excellence rather to complaining, chances are you will be motivated similarly. In other words, don't allow yourself to be brought down by the company you keep.
Being a small business owner can be pretty lonely. But for Maryland's small business owners there is an array of assistance that can help them be successful. Next time you are feeling the pinch don't be afraid to seek out education or advice to help make your business life easier.