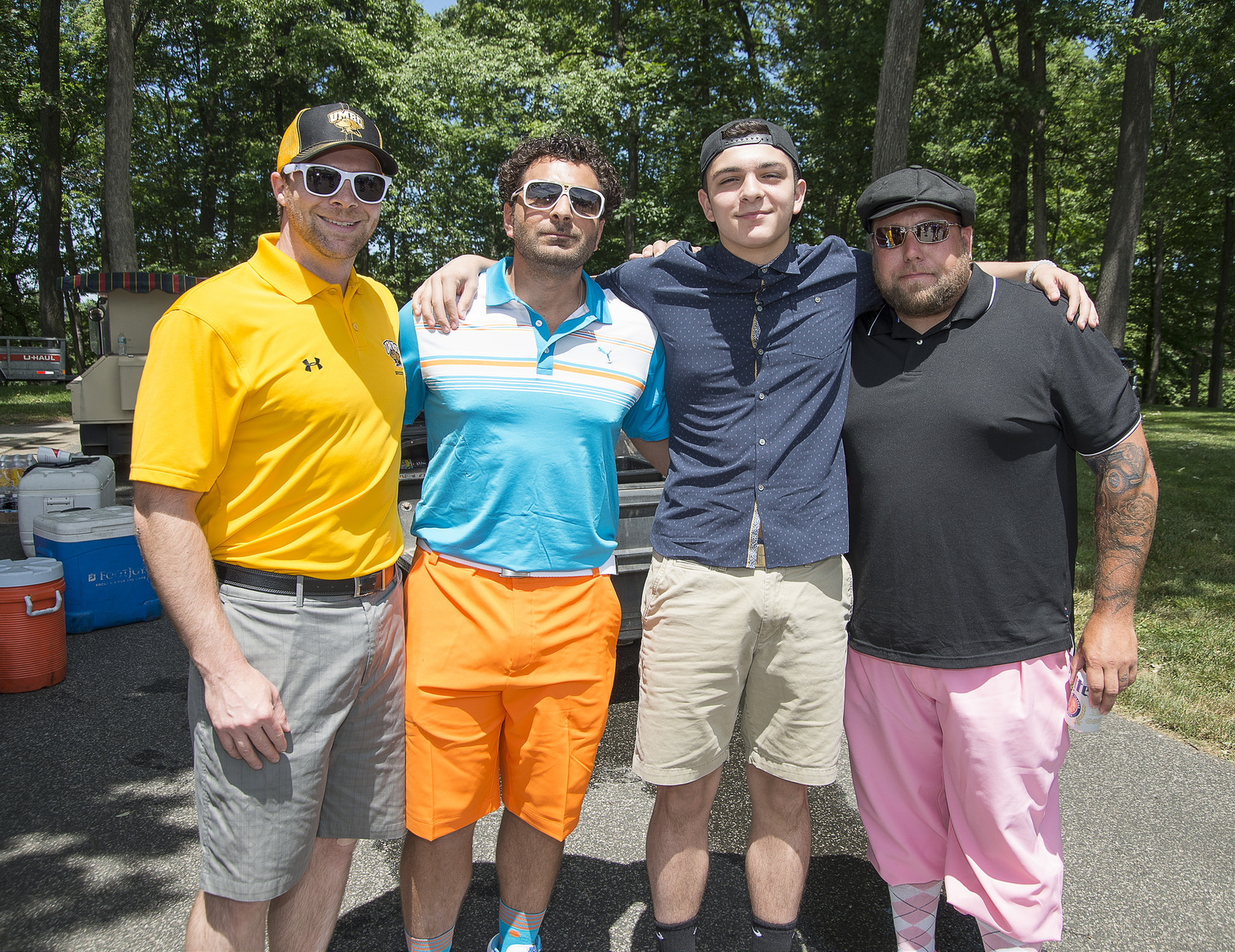 Professional restaurateur, amateur wrestler and owner of Jimmy's Famous Seafood located in Dundalk, John Minadakis knows what it takes to be the best because he was recently named the best. But to him, being the best is far more important and intricate than making the most and opening hundreds of locations.
Jimmy's was recently honored as the 2016 Best Bar and Best Restaurant in Maryland by the Restaurant Association of Maryland (RAM). John and his extended family of "Team Famous" found ways to make it look easy both in and outside the bar. The brand and all-around experience at Jimmy's is something that John dedicates himself to everyday.
The commitment to a full experience by way of the bar or one of the game day bus trips to a Ravens or Orioles game exemplifies the goal. The idea of becoming more than a restaurant is obvious when John says things like, "Jimmy's is not a restaurant it's a brand."
Part of that brand management involves designing the "#getfamous" and "Crabcake City" shirts that you see around Baltimore so often. "When I see people walking around in our t-shirts that's like an endorsement of the restaurant. That's what we're going for." It's the passion, pride, and appreciation of the customer that seems to drive John to continue building something special for many more years to come.
The idea behind "Get Famous" goes far deeper than becoming a brand. John is quick to point out that it is much more about the customers, "When someone famous comes in they get the same treatment as everyone else."
This love of the locals came from growing up and watching his father run the old Chevrolet Inn and watching the consummate 80's bar-sitcom. "When I grew up watching Cheers it was corny to say it's a place that everybody knows your name, but that's what we really want this place to be." And he backs it up.
As John gestured at one of the regulars having a beer and a bowl of what was surely half-and-half soup he continued," Then when someone like Larry comes in he still feels famous." He wasn't generically looking and calling an arbitrary name; Larry looked up.
It seems simple to understand, "Give the guy a nice 33 degree beer, learn is name, and make him happy because if you won't do it, someone else will." John understands his clients and the market and has grown with his clientele. "You'll see someone have their first communion here, then have their sweet sixteen, then their graduation and their wedding. "
John credits his work ethic and business acumen to learning from his late father and the late Phil Rizas, former owner of a now defunct bar in Canton. Experiences from his father and other role models have made education and his father's legacy a driving force in his own personal development.
John recently hosted the 9th Annual Jimmy Minadakis Memorial Golf Tournament. This year the team was able to raise enough money to fund four scholarships to Loyola High School. The tournament is close to John's heart as it is named after his father and is another opportunity to stay connected and invested in the local community.
The annual golf tournament is John's favorite and certainly the largest event, but his second favorite is easy, "Toys for Tots. We do the largest pick-up for Toys for Tots in Maryland year after year." These and various fundraisers for cancer and other charities are constant reminders of the ways John gives back.
Becoming the best in a close-knit community is no easy feat. It takes a lot of time, effort, and dedication; not only to the bar, but to the community. The "Get Famous Team" has a fearless leader that embodies an old-fashioned ardor that is often lost in the current restaurant marketplace.
Who is your favorite person to ever serve?
Rob Gronkowski was pretty cool. He made a video eating our crabcakes that got pretty popular."
What is your top 'Bucket List' Item?
"I want to see a Coldplay concert. I already met 'The Rock' so I guess I'm moving on to that."
Is there some other job you would rather be doing?
"No, this is what I fell in love with. Even though my father never wanted us to get into it."