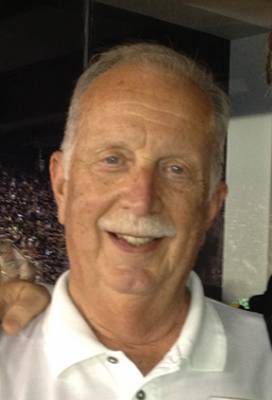 If there was a Mount Rushmore dedicated to the Maryland beverage business, surely Robert "Bob" J. Footlick would be one of the faces chiseled on it. The president of Bond Distributing Co. Footlick died of cancer on June 15 at his Pikesville, Md., home. Footlick went to work as a beer salesman in the mid-1960s for his future father-in-law, Edward Borow, who had established Bond Distributing Co. at Bond and Thames streets in Baltimore's Fells Point years earlier. After the death of his father-in-law in 1979, Footlick became president of the company and remained in that position until his recent passing.
It was a calling that almost didn't happen, though, as Footlick's first love was the legal system. He had every intention of becoming an attorney, having earned his law degree from George Washington University Law School where he majored in labor relations. His daughter, Leslie Footlick Schaller, stated, "When he graduated law school, my grandfather looked at him and very astutely said, 'Why in the world would you want to be an attorney when you could be in the beer business?!'"
Fortunately, her dad agreed, and the rest is local suds history. And like so many in the business today, Schaller owes a big debt to her father and mentor. Today, she herself serves as Bond Distributing's Director of Media and Marketing. She stated, "His big concern was creating a company culture where employees were passionate about the business, but also felt excited about getting up and going to work every day and secure in their roles and responsibilities. Many of our employees are multi-generational. We have lots of different generations of family members -- fathers and sons, husbands and wives, siblings. We're very proud to be a 21st century version of a family business that has, over the course of time, also grown to be a $100 million company."
She continued, "He was everybody's really, really good friend. But, at the same time, he was an exceptional mentor to so many in the industry. That was quite obvious from the thousand or so people who showed up at his funeral, not just from here but from all over the world and the country. We received so many letters and calls and e-mails from people letting us know all of the ways he helped others, whether it was his industry knowledge or how very generous he was in the giving of his time or ... hey ... just being a dad. A great dad."
His widow, Ronnie Borow Footlick, also works for the company as Director of Human Relations. Together, they not only forged Bond as a family business, but a people business. "The basic underlying principle as to why he loved the industry was because it was connected to people," she recalled, in a separate interview with the Beverage Journal. "My husband was not a man of many words. But the words he spoke were important, because he was also a great listener. He really loved interacting with the customers. Even up until the very end, he would still go out into the trade, visit with customers, and find out what they thought was going on and why business was good or bad."
As for Footlick's specific accomplishments in the industry, they were many. First and foremost, his vision led Bond to become the first shared house in the industry by adding Coors Beer East in 1983, thus starting a wave of shared houses nationwide that ultimately led to a MillerCoors merger. Today, in addition to MillerCoors products, the company's portfolio includes Pabst, Sam Adams, Yuengling, National Bohemian, Blue Moon, Terrapin, Fat Tire, Flying Dog, and many more. In addition, Bond represents about 20 craft breweries.
Schaller added, "In the late '80s and leading into the early '90s, we were one of the first beer houses that created a non-alcoholic division. He wanted to be all things to our retailers. If a bar or restaurant or packaged-goods store decided they needed bottled water or Arizona Ice Tea, he figured, 'Wouldn't it be easier to get all of the packages the retailer needed on one ticket and only deal with one company, one check, one delivery truck?' In the period of four or five years, we went from our existing customer base -- probably a little less than 2,000 customers -- to 7,000 customers. Eventually, we had to sell off that entire division. Now, in many other parts of the country, that is the norm."
Footlick was also a big local sports fan who was able to form all sorts of noteworthy relationships with the Orioles, Ravens, and more. In 1984, the Orioles accepted his idea for what has become their annual Floppy Hat Night to promote Miller Lite, first at the old Memorial Stadium and now at Oriole Park at Camden Yards. It has been an annual promotion for 32 seasons now, and the hat is even in the National Baseball Hall of Fame and Museum in Cooperstown, N.Y. In fact, it is currently the only promotional item in the Hall.
Mrs. Footlick remarked, "He loved sports. What he loved, I think, was the idea of people working really hard at a job, training really hard, reaching to be the best they can be. He believed it was important to try and reach a level of excellence no matter what we do, whether you are an athlete or a driver or the president of a large company. He also loved the competition. He was a baseball player in his youth, and he loved all aspects of the game."
His daughter added, "When the Ravens came to town almost 20 years ago, it was his idea to have a party around their first draft. It was down at the Sheraton Hotel near Camden Yards. Then, the next year, we had to chuckle when the team called us up and said, 'Listen, we'd like to talk to you about some ideas we have.' One of those ideas they tried to sell us on was a proposal to host a draft party! We were like, 'What do you mean you want to 'sell us' on this idea? We already ran with it LAST year!' That just goes to show you. Don't ever give away your best ideas for free."
Footlick's outside-the-box thinking wasn't just limited to sports promotions and tie-ins. During the 1990s, he held a patent for the Rolling Six Pack Truck that toured the country promoting Miller products. Schaller marveled, "He was very creative, and he was really good at creating promotional, communication, and activation campaigns or in how we designed our warehouse or in dealing with issues having to do with the unions. He just always seemed to be one step ahead of the 'next thing' that was coming up in our industry."
And he believed in giving back to the business, too. He had been a member of the board of the Maryland Beer Distributors for many years and believed in being involved on the local and national political scene for the protection and betterment of our industry. Schaller commented, "He found it to be most important to be involved on the local level. He believed in forging relationships between the different competitors within the state. At some point, everyone needs to understand that we have common issues that we need to hurtle within our legislature and within the retail environment."
Mrs. Footlick concluded, "My father was certainly one of his early mentors in business. Bob also had an uncle who owned a chain of ladies' ready-to-wear dress shops, who he briefly worked for after college. I think Bob took a lot of lessons from watching both of them. Both men felt strongly about integrity. When you leave this world, the only thing you take with you is your good name. So, you better live focusing on integrity."
Mission accomplished!
In addition to his wife and two daughters, he is survived by five grandchildren and one brother. Bob Footlick was 75.