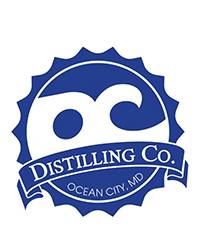 Hometown Boy, Joshua "Josh" Shores, Makes Good ...
Some people never really leave their hometown. But when your hometown is Ocean City, Md., and you are the owner of the Ocean City Brewing & Distilling Company, staying put has been a most rewarding life choice. Meet Joshua "Josh" Shores Sr., a man who had run a successful Internet sales business for a number of years who wanted to be a name in his hometown. What he really wanted to do was bring a craft brewery to the beach. He recalled during a recent interview with the Beverage Journal, "I know it sounds crazy, but I just closed up shop one day and said, 'I want to open a brewery!'"
He got that chance in 2013 when he learned that the old Adkins building on 56th Street was available. At that location, he founded the Ocean City Brewing Company, which has thrived and grown into a large-scale brewery, bar, and restaurant that has at least two dozen craft beers on tap at any given time.
The latest addition is a distilling operation that in August churned out its first craft vodkas. He and his colleagues wanted to have the distillery on the same property as OC Brewing. Maryland law, though, kept them from having both under the same roof. Shores stated, "My original brewmaster was also a distiller, and he got me really intrigued with vodka and all the different flavors that were possible. So, as soon as we got the brewery and restaurant up and running, I started reaching out to different distillers and distilleries around the United States. That's when I found a home base in Florida, and we started Ocean City Distilling Co. Until the laws change, I have to stay down there. . . . We do have a commercial still on our property because we give daily distilling tours along with our brewery tours."
The new Beach Vodka line has indeed launched in Maryland and Delaware with four flavors: Regular, Orange, Lemonade, and Strawberry Lemonade. Grapefruit and Salt Water Taffy flavors are expected to arrive before or around Thanksgiving.
Shores stated, "We're matching our vodkas with our beers now. We have orange wheat, so we came out with an orange vodka. We have a watermelon wheat that we're also known for. So, we're going to eventually have a watermelon vodka. We have a salt water taffy vodka that we just finally perfected, which will be coming out over the next two months. We're mixing our brewery and our distilling together with a lot of creations. We use all-natural ingredients. We're gluten-free. We use corn, and all of our vodka is distilled six times."
He continued, "At this time for Maryland, we are distributing through the Worcester County Dispensary and through our own distribution company, OC Distributing. World Class Wholesalers distributes our vodka throughout Delaware. This year, our focus is on Maryland and Delaware. Next year, we have plans to expand into Pennsylvania, Virginia, New Jersey, and D.C. alongside our beer. It's been an adventure, and now we're building our bar and restaurant taphouse chain, too. Our second location is set to open in the Bel Air-Abingdon area at the end of October."
Shores said that keeping up with demand has been the only real problem he and his staff have had -- a good problem to have, for sure. "We had to get out of canning with our brewery because we couldn't keep up with demand for our package," he said. "So, we had to switch to bottling. We do all of our bottling out of Baltimore now with a contract brewer. With vodka, we sold out our first production fast. People were screaming for it three weeks before we even had it thanks to word-of-mouth, social media, and everything else."
Technology has indeed played a role in OC Brewing's growth in just a short time. Shores has tried to foster an open dialogue with his customers via Facebook and other social networking channels. For instance, each of his company's bottles has two sample recipes on the back, but customers are encouraged to go to www.facebook.com/ocdistillingcompany to offer their own ideas and formulas for creating some unique drinks.
Shores noted, "With our brewery and restaurant in Ocean City, we have 250,000 people from the Mid-Atlantic area who drive by our location on a weekly basis. People are familiar with seeing that OC logo. They look for it online, on Facebook. The cool thing about being in Maryland is that everyone has an Ocean City story. Good or bad, everyone has one!"
He went on to state that he has no concerns about launching a "Beach Vodka" line at the end of summer/beginning of fall as the weather cools and Ocean City enters its off season. "People are going to want to escape during the winter months," he remarked. "We're all about the beach life, the salt life, whatever you want to call it. We basically want everything to be about the Shore. And who wouldn't want to drink a really nice Orange Crush or Lemonade Crush or Grapefruit Crush in mid-winter and think about the next warm season? I don't think our sales are going to cut down. People have their favorites, and they're going to stay with their favorites. At the brewery, we get into the darker beers in the winter time. But we have a lot of people who drink dark beers all throughout the summer. If people like our brand and like our flavors, they're going to keep buying it and become loyal customers."
Shores added that he has also been impressed by the loyalty and camaraderie "between the brotherhood of brewmasters, the head brewers, the lead brewers, the owners." Early on in the process, he found it a lot of fun talking with these beverage professionals who were open to giving him advice. He also marveled at how supportive of each other they are, especially when experimenting and creating new beers. "I knew it was a business I wanted to get involved in," he stated. "Those guys inspired me, and in turn, I found that I love creating new products."
So far, the Orange and Lemonade vodkas have been the hottest sellers with Strawberry Lemonade not far behind. Customers love the flavors. But, so far, they have loved the prices even more. "True vodka drinkers understand quality," Shores stated. "I wanted to make sure we had one of the best products out there, but at a reasonable price. We're in a good, middle-priced range at anywhere from $16 to $20 a bottle. Like I said earlier, our vodkas are distilled six times, filtered seven times, and made with corn. And they are hand-crafted. We're not going to be one of those [operations] that will mass-produce and sell product for $6.99 or $9.99 a bottle. We're just not going to be that. We are trying to get the best quality we can at the most reasonable price."
He concluded, "Looking ahead, we'll be sticking with what we do best, and that's beer and vodka. We ARE Ocean City, Md. Our logo has the Maryland flag, and we wear it proud."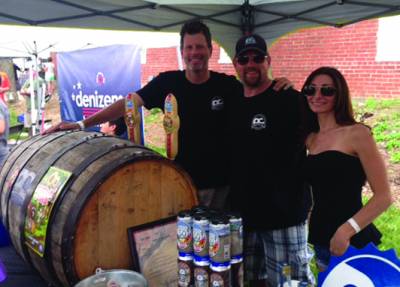 Here are Chuck Phillips, Marketing; and Joshua Shores, President; OC Distilling.