Maryland Microbrewery Festival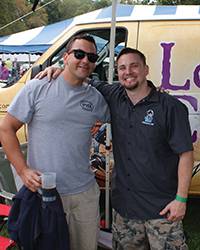 The historic Union Mills Homestead recently hosted the Maryland Microbrewery Festival. This year was the 10th Anniversary of the event. The event celebrates the best of Maryland's handcrafted and distinctive microbrews and craft beers. Eighteen breweries were on hand, each with a variety of beers to sample. The Festival was also the concluding event of Carroll County's Beer Week … a celebration of Maryland craft beer, including Carroll County brewers and brewpubs, the region's agricultural products used in making Maryland beer, and those establishments that sell these products.
Pictured above are Clint Griggs, The Phoenix Emporium in Ellicott City; and Chad Twigg, Heavy Seas Beer; enjoying the Maryland Microbrewery Festival.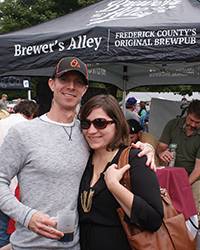 Here are Joshua Smith, Frederick News-Post; and his wife Jessica enjoying a beverage from Frederick County's Brewer's Alley at the Festival.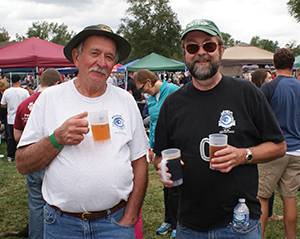 Avid home brewers Roger and Brent Miller enjoy sampling Maryland's finest craft brews at the Maryland Microbrewery Festival.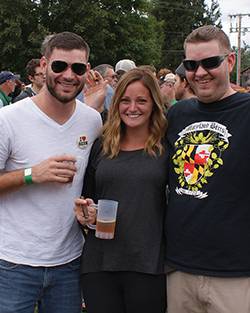 Justin Kelley and Brooks Bosley join Sarah Weetenkamp, Greenmount Station in Hampstead; at the Festival.