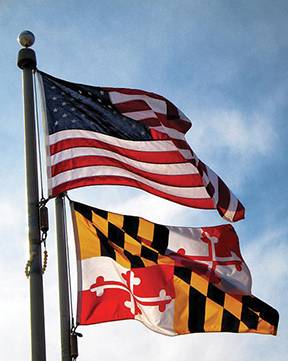 The Maryland 2015 Legislative session begins in less than a week (it is January 9th as I type this … very much looking forward to the Industry Opening Day Legislative Reception being held on January 14th; look for full coverage in the March edition of the Beverage Journal).
I recently attended the Baltimore County Licensed Beverage Association's (BCLBA) 'Meet & Greet' at Hightopps Backstage Grille in Timonium (see page 34 for coverage of this event). The Meet & Greet offered Baltimore County licensees an opportunity to meet with their elected officials (many newly elected). There is no doubt that chain store legislation is a concern of the entire industry … it was the topic du jour of many conversations. Chain stores being allowed to enter the Maryland marketplace is a dangerous prospect to the independent beer, wine and liquor retailer. I was told over and over again how important it is to get as many industry members involved and be prepared to defend the independent store-owners' position to the state representatives. Many of you are involved and are familiar with the process of protecting your business from harmful proposed legislation. However, too many are not. Below is a quick 'How To' …
First, you need to know what proposed legislation is coming down the pipe and how it would affect your business. Becoming a member of your county association as well as the Maryland State Licensed Beverage Association (MSLBA) would be a great start. The MSLBA was formed, in part, because the association's leaders understood that actions in the Maryland State House directly impact the operations of your businesses. The MSLBA tracks proposed legislation that will have an effect on its members' livelihoods. They do this right at their web site, www.mslba.org.
Next, you will need to know who your elected officials are. There is a very quick and easy way to find out … go to http://mdelect.net and type in your address. Make note of whom your State Senator and State Delegates are.
Now you will need to inform yourself as to the contributions you and your business make to the community. American Beverage Licensees (ABL) has a way for you to quantify the significant contribution you make to your community when it comes to jobs, taxes and economic impact. ABL is the preeminent national trade association for licensed beverage retailers. Through the ABL website, www.ablusa.org, ABL members can create reports and download data that detail the number of jobs and amount of taxes that they provide to their communities, as well as more in-depth economic impact information at the state legislative district level. This is a very powerful tool. By utilizing this economic study data, you now have the ability to tell your overwhelmingly positive story and impact you have in your community to your representatives in Annapolis.
Lastly, you will need to get the attention of your representatives and share your story with them. I would suggest you again enlist the help of the MSLBA. At their web site, www.mslba.org, go to their Legislative area and you'll find information on upcoming events as well as how to put together an email or letter that will be well received by your representatives.
Access to the above mentioned materials at the MSLBA web site are free to all. However, I would highly suggest becoming a member if you are not already. If you want more information than is on their web site feel free to call the MSLBA at 410 876-3464.
Access to state Senate and House district data is free to ABL members and requires additional log-in information, which can be obtained by contacting the ABL office. If you are not a member of ABL, you will need to become one to access the Economic Impact Study data and create reports etc. Visit www.ablusa.org or call them at 301 656-1494 for more information.
I've said it before, it's worth saying again, get involved … your livelihood may depend on it.