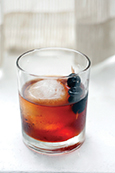 From its balmy Caribbean cradle, where it was consumed in copious amounts by seafarers, to the blenders of every beach bar in America, rum has ably fulfilled its calling as a fun-loving, tropical spirit.
But in a category as diverse as rum—which can be white, gold, spiced, flavored, overproof or aged—the frolicking frat boy persona that makes rum such a mixable and loveable spirit also means rum has occasionally struggled to be taken seriously, failing to realize the prices and sipping prestige that other spirits categories include. However, a current wave of super-premium rums and upsell options, hailing from both small entrepreneurs and category leaders alike, suggests that rum, as a whole, may finally be getting some overdue respect.
"Rum is the last category to premiumize," says Tom Herbst, Vice President Marketing for Rum, Diageo. "Rum has characteristic challenges and opportunities, driven by its easygoing vacation values. We love those values because they make rum what it is. What we are trying to do across many of our rum brands is take that spirit, the exotic and fun side, and export it into more occasions." Diageo's portfolio includes spiced rum juggernaut Captain Morgan and Guatemala's Ron Zacapa, as well as Pampero and Myer's.
As a cateogry, rum is showing important signs of maturity: an uptick in brand offerings, extension of flavored iterations; an influx of affiliated celebrities; and a burgeoning high end. Taken together, these factors have rum on the upwardly mobile track.
Calling All Cocktails
The cocktail call is the holy grail of premiumization. While few drinkers would think to order a Manhattan or a vodka martini without naming their brand, generic calls for "rum and Coke" and "daiquiri" are still the norm, even as Gosling's has succeeded in trademarking their toehold on the Dark 'n' Stormy cocktail and Bacardi has restaked its claim to the Cuba Libre via memorable advertising.
Ron Zacapa is eyeing inroads among whisky drinkers, especially in classic cocktails like the Old Fashioned and Manhattan, where an aged rum like Zacapa 23 with its solera aging, can fill in for other brown spirits. "It adds an exciting twist to those drinks," says Herbst.
Blackwell Rum, the eponymous entry from Jamaica's Island Records founder Chris Blackwell, is positioned to offer an upsell in classic cocktails that use dark rum, like Planter's Punch. Previously priced around $30 at retail, Blackwell struggled to compete with much older rums at the same price point. With a new distribution partner (MHW) and a more accessible $24.99 SRP, Blackwell will be better positioned as a cocktail call and upsell, according to Geoff Curley, U.S. sales and marketing director. He counts the Black Storm, made with ginger beer, and the Goldeneye, a 2:1 mix of pineapple juice and Blackwell, as other cocktail opportunities.
In white rum, Captain Morgan White and Brugal Extra Dry (the latter aged two to five years in former bourbon casks then charcoal-filtered to remove color) are both priced slightly above category leader Bacardi, around $20 at retail, suggesting that white rum upsells may require baby steps when it comes to an entrenched cocktail classic like Bacardi Superior. Panamanian newcomer Selvarey also ages their white rum in bourbon casks and filters out the color. The resulting three year old rum shows a sippable complexity and richness most white rums don't possess, yet still remains mixable.
Pure Luxury
Utilizing processes that resonate with Scotch and bourbon drinkers appears to a popular strategy for winning these savvy consumers to the acceptance of aged rum. It's a natural direction for Brugal, with the The Edrington Group of Scotland (The Macallan and Highland Park) as majority stakeholders. "Edrington is a company who respects the quality and virtues of wood and aging spirits. They found in Brugal a company with some of the same values," says Brian Avenius, brand director. "From taking the finest cut of the distillation to the wood program, they are applying the same systems used for the world's finest single malts."
It should come as no surprise then that Brugal's Papa Andrés, aged in three types of wood (first-fill Sherry oak casks that are hand-selected by the Master of Wood for The Macallan; Ex-Pedro Ximenez Sherry casks; and first-fill White American oak), rivals the price of luxury Scotches, retailing for $1,200. "Papa Andrés is a recurring marque, like Louis XIII. We do it because it just feels right," says Avenius, noting all profits go to the Brugal Foundation to promote education in the Dominican Republic.
Rum category leader Bacardi has recently flexed their muscle with an innovative collection of four sipping rums under the name Facundo, in tribute to company founder Facundo Bacardi. The intriguing collection of four rums offers a breadth of style and price, from $45 to $250, inviting consumers to rethink not just rum but Bacardi, whose Superior has been the benchmark white rum since pre-Prohibition. The Facundo Collection is available from top retailers in Miami and New York City, including Fontainebleu Miami Beach and Del Posto in New York, as well as off-premise accounts where there were waiting lists to purchase the rums. The original release included just 6,000 bottles, with more coming in September.
"Appleton 50 Year Old is incredibly cheap at $5,000," says Andrew Floor, senior marketing director for dark spirits at Campari America, alluding to the fact that Scotch of this age is typically far pricier. Robb Report named Appleton Estate 50 Year Old Jamaica Rum as world's top spirit, further validating rum's ascent to luxury status. While Appleton 50 may be at the pinnacle of the portfolio, with the acquisition of the Appleton range just over one year ago, Campari America is committed to applying quality cues across the range. An important recent step in that evolution is the sleek upgraded bottle for Appleton Estate 21 (SRP $150), which will eventually be applied to the rest of the line.
Rum may have been held back from the quality ascent of bourbon and Scotch partly by its relatively lawless production—a diverse category with little in the way of geographical boundaries or legal requirements. Ron de Venezuela, however, has an established D.O. with quality and aging requirements applied to rums including Santa Teresa, Pampero and Diplomático, among others. Imported by Domaine Select Wine Estates, Diplomático is focused on getting their super-premium rums into the mouths of people who appreciate barrel-aged spirits, with participation at events like WhiskyFest. The brand's top shelf Ambassador is priced at $240.
With Age Comes Beauty
With little connecting the rums of the world in terms of codified geography and production methods, age remains perhaps its most important factor in terms of solidifying a more upscale reputation. Which makes sense given spirits aficionados' familiarity with age statements on varied whiskies—and the acceptance that aged examples connote higher quality and greater complexity. Yet by comparison with Scotch, age-statement rums are relative bargains. Some well-made and attractively priced labels include The Real McCoy and Cockspur from Barbados, Pusser's (Tortola, British Virgin Islands), English Harbor (Antigua), Ron Abuelo and Debonaire in Panama. One exceptional example is Banks Rum, which blends more than 20 rums (from Trinidad, Jamaica, Guyana, Indonesia and beyond) of varying ages. 
Age is not always spelled out, but nonetheless intrinsic to certain rums. For example, Zacapa 23 and Santa Teresa 1796 both use enriching solera systems to recycle rum reserves when casks are tapped for bottling. Serralles' Don Q uses the term Gran Añejo for its aged rum. And Pyrat, the critically acclaimed brand owned by Patrón, uses the Cognac-like XO to designate its dark rum averaging about 15 years of age. Mount Gay opts for a more straightforward approach, designating its blend of rums aged eight to 15 years old as Extra Old. Cruzan makes Aged Dark, Aged Light and a Single Barrel that melds rums aged five to 12 years and then given an extra year in new oak.
As an interesting aside (and selling point), it's worth noting that rum barrels, being aged in warm climates, will lose more "angel's share" through evaporation than will whiskies aged in cool, misty Scotland, so rums arguably achieve mature complexity at an earlier age. 
Spiced Grows Up
Whereas vodka's neutrality always made it a prime infusing candidate, rum's flavoring history has extended naturally from its sugary roots. Spices—such as cinnamon, vanilla, clove, nutmeg, ginger, rosemary, anise and pepper—have proven reliable and flexible.
Signs of the spiced subcategory maturing include: the emergence of some leading call brands, such as Kraken, Admiral Nelson's and Sailor Jerry; overproof and upscale extensions from category leaders; and entry into the spice arena by the spirits world's largest players—witness Bacardi with Oakheart, and Gallo with Shellback, both of which have shown rapid market penetration.
Immensely popular as a youthful demographics subset, spiced rum, too, is growing up according to Herbst: "Captain Morgan consumers are looking to upgrade within rum, he says, and Captain Morgan Black Spiced Rum, a black strap rum with a higher proof competes well with whiskey." In even closer alignment with whiskey are the limited edition Captain Morgan offerings, including last year's Sherry Oak Finish and the forthcoming Captain Morgan 1671 finished in Panamanian oak.
Spiced rum is being further validated by craft distillers' embrace, like Portland Distilling's release of Below Deck Spiced Rum, priced around $20, and craft brewer and distiller Dogfish Head of Delaware, who applies beer traditions to flavor their Wit Spiced Rum, a triple-distilled rum aged on Curaçao orange peel and coriander. Vanilla, a natural player of the spiced school of rum, is showing signs of sublime upscale expressions, as seen in Dzama from Madagascar (with a whole vanilla bean in each bottle) and Pink Pigeon from Maritius (with a touch of orange peel).
Spinning The Flavor Wheel
Tropical flavors have long excelled in the rum realm. Malibu's fusion of coconut and rum set the stage for a veritable franchise of spinoffs, including RTDs and even the tequila-spiked Malibu Red. Coconut has had other success stories as well, such as the recent launch of Alizé Coco; and after its first year on the market, Blue Chair Bay's top iteration is Coconut (and Banana arrives in June). Caribaya has carved out a sold niche with its tropical flavors. Meanwhile, Bacardi's extensive flavored line-up—which started with Limón in 1995 and has now embraced peach, berries, apple and more—has proven that rum can extend beyond the tropical, and definitely has more potential for fruit infusion than whiskies.
Rum cocktails have become a staple of Ready To Drink (RTD) products, with many big and small brands alike offering up Daiquiris, Piña Coladas, Mojitos. Captian Morgan has played off that theme with an RTD Long Island Iced Tea. These rum-tinged products check in at proofs well below the norm for most flavored rums, which, like their flavored vodka counterparts, are usually in the 60 to 70 proof range. One notable exception: Rum Jumbie, whose "Splash" flavors include coconut, pineapple, vanilla and mango, aims for a happy middle ground at 48 proof.
Moving forward, it will be interesting to see how some or the more unusual rum flavors work. In particular, Panama-based Selvarey (whose ownership includes musical artist Bruno Mars) recently took a Chairman's Trophy for its Cacao rum; and from Jamaica by way of Newfoundland, Screech is first to market with a Honey rum.
Rhum Agricole
Aged/Sipping/Luxury rums are usually savored neat or in premium cocktails.
White
Gold
Mount Gay Eclipse
Spiced
Sailor Jerry
Aged/Sipping
Luxury
Ron Zacapa XO Solera Grand Reserve
By Jeffery Lindenmuth