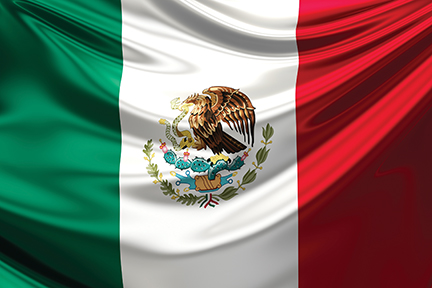 Tequila doesn't circumscribe the entire range of Mexican spirits. Paralleling the growth of tequilas is the resurgence of artisanal mezcal, bacanora and sotol. As the points of distinction between the multitudes of tequila brands diminish, consumers are discovering the profound nuances in flavor and levels of complexity in these traditional agave spirits engaging.
"I think the ongoing renaissance of mezcals to be directly related to the phenomenal success of tequila," says Barbara Sweetman, vice president of ultra-premium Scorpion Mezcal. "Certification has greatly helped to advance the reputation of mezcal by requiring that it be made from 100% agave and produced under strict quality guidelines. Mezcal is also protected under Denomination of Origin status. The spirit now can be consumed with confidence and complete enjoyment."
Sotol is distilled from the desert spoon plant, a variety of agave native to Chihuahua. It, too, is the direct beneficiary of tequila's surging popularity. "Most people outside of northern Mexico do not know what sotol is. But once they try it they find its tremendous depth of flavor intriguing," contends Charles Simmons, importer of award-winning Ocho Cientos Sotol. "I think consumers today are looking for spirits that are made in small distilleries because it connects them to that small town in Mexico where it was produced. Sotol and mezcal are only produced by small companies. That adds another dimension to the artisanal concept."
So what's the consensus outlook for tequila? Dori Bryant is the event director with the International Wine and Spirits Competition, sponsors of the San Diego Spirits of Mexico Festival. She contends these are the best of times for the category. Interest in handcrafted tequilas, mezcals, bacanoras and sotols has been nothing short of phenomenal and propelled the category to continue growing at a double-digit pace.
"Agave spirits possess every quality consumers are looking for—textured bodies, enticing aromatics, layers upon layers of sensational flavors and unlimited drink applications. Vodka simply can't offer people the same enticements."
So we say viva la difference! In case you missed the fanfare over their initial release, here are our candidates for the best new spirits of Mexico…sans tequila.
Ancho Reyes — Ancho Reyes is a vibrant, traditional Mexican menjurje, a homemade concoction created from a blend of native ingredients and local spirits. It is based on a 1927 recipe that originated in the Mexican town of Puebla, which is renowned for its ancho chiles. The smoky, spicy warm spirit, 80 proof, is made from a roasted chile infusion. It is ideal for use in crafting cocktails.
Bosscal Mezcal Joven — New to the U.S. market, Bosscal Mezcal Joven is an artisanal 100% agave mezcal bottled unaged directly from the still. It is handcrafted at El Rey de Los Destilados in the town of Nombre de Dios in Durango, Mexico from 100% organic agaves. After harvesting, the agaves are slowly roasted over a mesquite fire for several days. The agaves are then crushed and the collected juice is fermented and distilled. Bosscal was awarded a gold medal at the 2014 Spirits of Mexico Competition.
Cielo Rojo Bacanora — Cielo Rojo is crafted on the estate of master distiller Roberto Contreras in the State of Sonora. The wild maguey agaves are slowly roasted in a clay and rock-lined oven sunk into the ground. The roasted agaves are then double-distilled in a small copper pot still and rendered to 84 proof with the estate's spring-fed water. The blanco has a generous floral and herbaceous nose and a semisweet vanilla, cocoa, spice, anise and red plum palate.
Del Maguey Arroqueño — Brainchild of spirits icon Ron Cooper, the Del Maguey range of handmade mezcals is by far the most respected and sought after in all of Oaxaca. The mezcal is made in the pueblo of Santa Caterina Minas and distilled from the Arroqueño agave, which when cultivated is more like a rich and complex version of Espadin agave. The agaves are harvested at an average age of 12-15 years.

 They are roasted in earthen hornos for 4-5 days and fermented in large pine vats with natural airborne yeasts. The fermented juice is distilled in an olla de barrio (clay still) and bottled at 49% alcohol. Few better.
Herencia del Mezcalero Mezcal — Herencia is made by 4th generation mezcalero Enrique Jimenéz at Fabrica del Amigo [NOM 015X] The blanco mezcal is triple-distilled from slow roasted Espadin agaves and bottled fresh from the still. Herencia is crystal clear with a lightweight, velvety textured body and a generous bouquet of citrus, spice and floral aromas without a trace of smoke. Its dry, expansive palate features the long-lasting flavors of cinnamon, vanilla, mangos and roasted peppers.
Los Amantes Mezcal — Los Amantes Joven and Reposado are the direct result of Guillermo Olguín and Ignacio Carballido's search for unique mezcals from small villages or small distilleries—known as 'palanqueros—around the Oaxaca region. The agaves used to make Los Amantes are cooked for 3 days in conical underground pits, imbuing it with an intense and distinctive smoky flavor. The piñas are then crushed and left to ferment in barrels. Distillation takes place in clay pots. It is aged in oak for 2 months and bottled at 40% alcohol.
Marca Negra Mezcal — Marca Negra Mezcal come from remote villages in the Oaxacan Sierra Madres or the desert of Durango. The range currently features 4 releases, each an authentic slice of life. The most critically acclaimed of the cadre is arguably the Marca Negra Tobalá Mezcal, a handmade gem from the small village of San Luis del Rio, Oaxaca. The mezcal is double distilled in copper pot stills from wild Tobalá agaves. Also from San Luis del Rio is Marca Negra Espadín Mezcal, which is distilled from estate-grown Espadin agaves.
Montelobos Joven Mezcal — Montelobos is an award-winning, artisanal mezcal made in Santiago Matatlán, Oaxaca. Handcrafted by renowned agave expert Iván Saldaña, Montelobos is produced with 100% organically certified Espadín agaves. The mezcal is produced using traditional methods, including fire pit-roasting the agave, crushing them with mule drawn Tahona wheel and distilling in small, wood-fire heated copper pots. It has a wafting spicy nose and a long, smoky finish.
Ocho Cientos Sotol  — Ocho Cientos is handcrafted in Chihuahua, Mexico from the indigenous Sotol plant. After harvesting, the hearts of the plants are taken to the distillery where they are roasted in a 7-foot deep, rock-lined pit oven, fermented and distilled in a traditional copper pot still. Ocho Cientos Blanco, 43% alcohol, is rested prior to bottling to allow its flavors to fully integrate. The result is an earthy, elegant and thoroughly engaging spirit.  The Ocho Cientos Reposado is equally alluring. It's matured for 8 months in re-charred, American white oak barrels.
Sacrificio Mezcal — Mezcal Sacrificio is crafted at Destilería Sacrificio in Tlacolula, Oaxaca from mature Espadin agaves. They are baked in mesquite wood-fired ovens for 2 days and nights under low, constant heat. After the agaves' sugar-rich juice has been fermented, it is twice distilled in two different types of pot stills. The Joven expression is bottled directly from the still, while the Sacrificio Reposado is matured for 3 months in un-charred oak barrels that were used previously to age brandy.
Scorpion Reserva Mezcal — Ultra-suave Scorpion Reserva Mezcal is a skillfully made añejo loaded with charm and finesse. The Scorpion range of mezcals is handcrafted in the village of San Agustin de las Juntas in Oaxaca, Mexico from mature Espadine and Barril agaves and purified water. Each 80-proof mezcal is presented with a scorpion exoskeleton inside the bottle. The Scorpion portfolio also includes two new critically acclaimed mezcals distilled from estate-grown Tobalá agaves.
Viejo Indecente Mezcal — Viejo Indecente is made by the Lucas Garcia family at Casa de Mezcales Viejo Indecente in Miahuatlán de Porfirio Diaz, Oaxaca. The Viejo Indecente Ensamble is produced using both Espadin and Madrecuixe agaves. It is double distilled in copper pot stills and bottled at 48% alcohol.