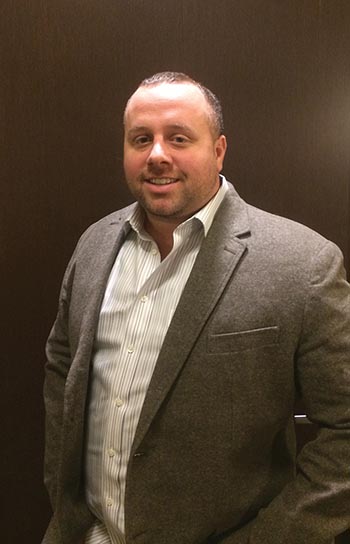 Whenever an Industry Snapshot subject tells me he is gotten into boxing in his spare time, I have to fight the urge to frontload the article with all sorts of fight cliches.  "When he got into the beverage business, he had the eye of the tiger ... and he still does!" "He's been punching and counter-punching in our industry for 10 years now."  "His company went 15 rounds with the last recession and was still standing at the end."
That's why I had to chuckle when Tim Schestag recently revealed: "I've taken up boxing.  I got tired of the monotony of being in a gym, and I can't stand running.  It was something different, something unique.  And believe it or not, it keeps me level on the job."
That job is Mid-Atlantic Regional Manager for Palm Bay International's Quantum/Spirits Division.  Schestag has been with the company for four years this July and has indeed been in the business for a decade.  He started when he was 24, working for everyone from F.P. Winner to RNDC.  He seems to have found a home with his current employer.
"Palm Bay is a family-owned and operated company," he stated, during a recent interview with the Beverage Journal.  "We're based out of Port Washington, N.Y., and we represent over 80 brands from 11 different countries.  One of those brands is Cavit Pinot Grigio, the No. 1 imported pinot grigio in the market."
Schestag, a personable man with an obvious love for wine and spirits, said that the relationship side of the business is what he loves the most.  "Sometimes in this business, that part of it gets lost.  It becomes more about the boxes than the relationships with both the wholesalers and the key customers and restaurateurs that make up your business at the end of the day."
He continued, "To be successful, it's all about the details.  That's the hardest part, the detail-oriented nature of the business.  The business is expanding, and there is innovation and new brands and there is a lot being asked of everybody.  The challenge is staying out in front and being on top of your business when it is forever changing.  Every day, you think you have a plan.  But that plan changes, and you have to be mindful of that."
Schestag came into the industry in boom times before the economy went south.  He soon learned how important it was to be able to adapt.  "The ability to sell fine wine at a higher price point was sometimes challenging," he recalled.  "But the good part about having a portfolio like Palm Bay's is that we have brands that fit every aspect of what a buyer and a customer would want -- from a high-end Amarone or Barolo to your everyday value-driven wine.  The thing that has changed the most in 10 years is the ability to give the consumers what they want at a price point they are comfortable with."
He hopes those young and coming into the industry today will have a less bumpy ride than he had.  Regardless, it all comes down to the hours you put into the job.  Schestag remarked, "There's no real big secret.  You just have to button up and work hard every day.  You have to be personable when you are out there, and you have to take every day as it comes.  At the end of the day, you need to know that you have taken care of the customer first and foremost.  Once you establish a relationship with a customer, it's not a business anymore.  You're not a sales person to an account.  It's a lot deeper and a lot more involved than that.  Once you establish that, you'll want it to last forever."
But few things do last forever, especially in the beverage biz.  Palm Bay, for instance, was Palm Bay Imports.  But the name was changed to Palm Bay International a couple of years ago to reflect the broader scope management would strive to achieve moving forward.  And there is a lot of moving forward at the company.  Schestag concluded, "We're getting into the California business with our very first domestic winery partnership.  That will hopefully be coming the middle of this summer, which we're very excited about it.  Pretty soon to follow that, we're getting back into the New Zealand business. So, the rest of the year should be very interesting!"
FAVORITE MOVIE: "Tommy Boy"
FAVORITE SPORT TO PARTICIPATE IN: Boxing
FAVORITE SPORT TO WATCH: Football
HIS TEAM: Baltimore Ravens
PRIZED POSSESSION: His wine collection