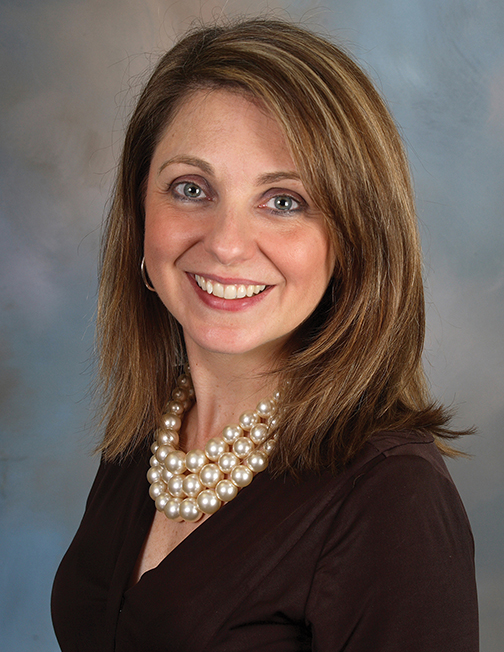 Rebecca Spicer is Senior Vice President of Communications and Public Affairs for the National Beer Wholesalers Association (NBWA). It's an impressive job ... eh, to everyone but Rebecca. "I don't get hung up on titles," she said, during a recent interview with the Beverage Journal from her office in Alexandria, Va. "The really fun thing about working in an association is that everybody pitches in. Associations are built around people coming together, and that's certainly reflected in our work atmosphere here. We don't have job descriptions per se that are written in stone, because you never know what's going to come up."
Spicer came to NBWA from TV news. The Nashville transplant scored an internship with her local news station when she was just 16 and became hooked. "Every day a reporter went out on a story or a producer put together a newscast, and you had no idea what you would be covering that day," she recalled. "I think that desire to learn about new issues and new people and never really knowing what was going to be scripted is part of the excitement I love in the association world."
She eventually hooked on with WJLA Channel 7's news operation in Washington, D.C. But the NBWA soon beckoned. She's delighted that her job has continued to allow her to tell stories. "Part of the fun of being in communications with beer distributors, in particular, is that we have such a wonderful, colorful story to tell," she declared. "The favorite part of my job is the people I work with and for. I know you were expecting me to say the beer. But that's a close second! I was a beer fan before taking this job. But I certainly didn't know as many beer brands as I do now. But it always come back to the people, not only those I work with in the office, but also the membership. Our membership consists of a lot of family-owned businesses that have been in these families for three, four, or even more generations. These are people who roll up their sleeves and appreciate hard work."
So, coming from the outside in, was there any advice given to Spicer in making the adjustment to life in the beverage biz? She joked, "The one piece of advice I remember from my very first association meeting was whenever you order a beer, ask for a glass!"
Spicer was one of the key internal players giving advice in the NBWA's launch last year of a new, mobile-friendly website at www.nbwa.org. The homepage now serves as a one-stop shop for visitors looking to get better informed about the beer distribution industry. "When you're running a website for an association," Spicer stated, "you're always analyzing how you're projecting the messaging and imaging of your membership to the public. You're asking, 'How can we raise the bar? How can we give our membership even more ROI [return on their investment] than we're already giving them?' We realized the website is the first point of communication for just about every constituency we would connect with."
Spicer and her colleagues decided the association needed to have a more streamlined, organized way to present the vast amount of material it had on its website and to make it a seamless experience, especially for members. "The single sign-on feature is especially important, because it allows the member to immediately be at home on the association's website," she noted. "Responsive design was also top of our list. That was really key. We looked at numbers that were given to us about how much people are looking at our website from their desktop versus their handheld. It's almost scary to think about the data that people can pull up. We also thought about how our members are out and about in their communities. They are not tethered to their desks all day. They are out selling beer at retailers. Or they're out at their state capitals. So, most of their information consumption is happening not at their desks, it's on the go. It's on their hand-helds."
Looking ahead, Spicer expects the NBWA website to continue featuring compelling video content. In that way, her TV news background is coming in handy. "We think video is a very effective way of showing and telling the story of beer distributors and showcasing the hard work they do and the value they deliver to their communities shine through. There will be new videos we unveil during our annual convention in September that will be shared widely across our digital platforms. There is some really very exciting stuff in the works!"