Back to Basics: Rum 101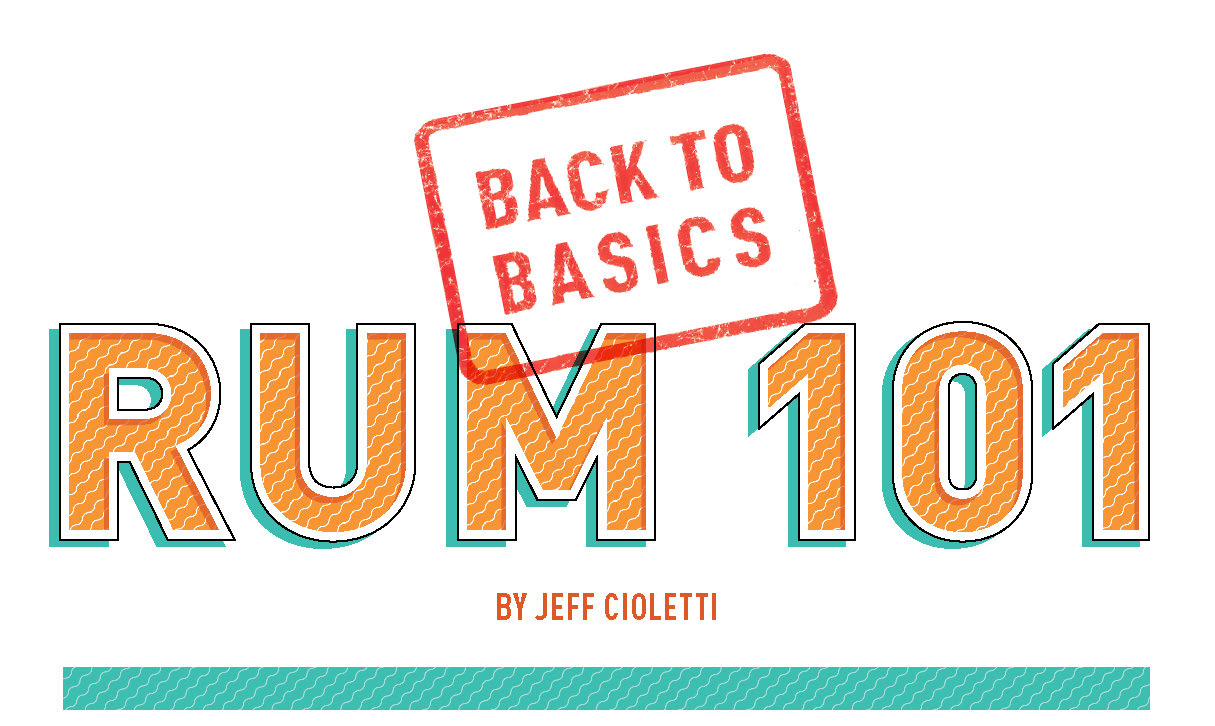 Everyone loves a good tropical drink—be it at a tiki bar, on a Caribbean cruise or at some island resort. Sweet and cold, yet refreshing. The real star of this lush liquid genre, is rum. Though it comes in many iterations, all rum can be traced back to sugarcane—so abundant in island climates. The song that island-hopping pirates sing isn't "Yo-ho-ho and a bottle of gin," after all.

Perhaps befitting its relative lack of regulation, rum has long been a renegade spirit, from pirates of yore to rum-runners of Prohibition. Whether on high seas or through back doors, rum has remained an American favorite in many forms and formats. A sense of adventure is still palpable in many brands, by tattoo or barrel or cane or pirate map. From a simple base of sugar, a many-splendored spirit has evolved.
Download Back to Basics: Rum 101