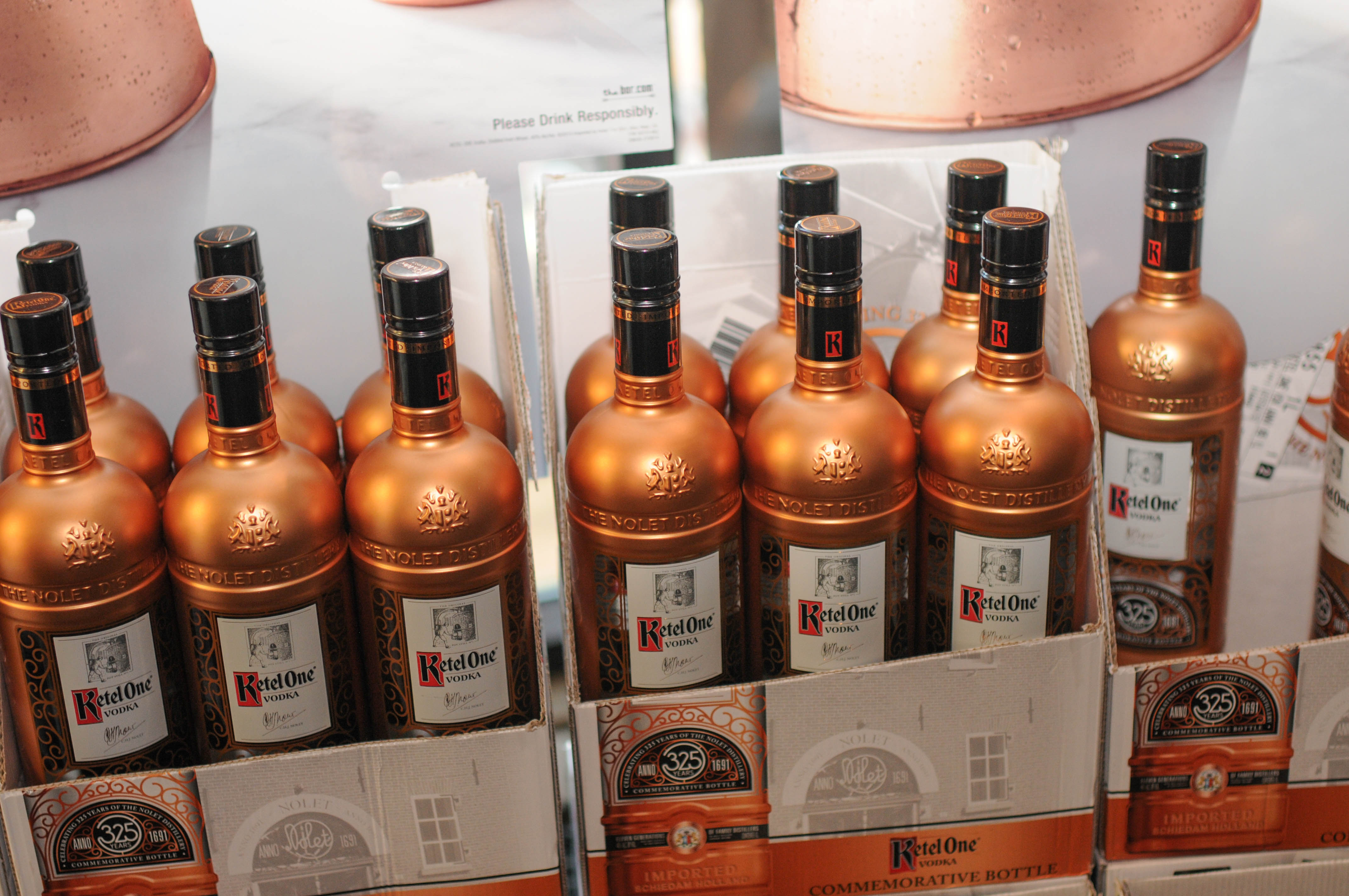 Carl Nolet Jr. is part of the 11th generation of the Nolet family, makers of the ultra-premium Ketel One Vodka at the historic Notel Distillery in the Netherlands. His official title is executive vice president of Nolet Spirits U.S.A., a position he has filled since 1996. But he has held several jobs of increasing authority within the family-owned company for over two decades now, proving himself particularly adept at new product development and market introductions.
Travel is one of the favorite parts of his work. On April 18, Carl Jr. visited the Washington, DC market for a special sales meeting, trade event, and taste test that welcomed distributors and other industry insiders from the nation's capital, Maryland, and the region. We sat down with him to discuss his family's legacy, his thoughts on the local market, and what has him excited for the future.
What follows is our chat:
BEVERAGE JOURNAL: Coming from the outside in, what are your impressions of the Washington, D.C., metro area market in terms of drinking preferences, customer demographics, and so forth?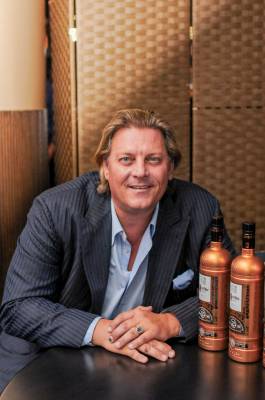 CARL NOLET JR.: Washingtonians have developed a sophisticated palate based on the experimental nature of talented bartenders and culinary experts in the city. This spike in exploration has led to the resurgence of classic cocktails such as the Moscow Mule -- for Ketel One Vodka, the Dutch Mule -- and the Bloody Mary, with a modern-day twist. Bartenders continue to pioneer innovative techniques and ignite new trends, transforming neighborhoods and the local cocktail scene. You can see some of these trends on display in places like Bourbon Steak at the Four Seasons, which utilizes fresh ingredients, herbs, and vegetables sourced from the local farmers' market and the hotel's private garden. Additionally, there is Jack Rose, a speakeasy with a contemporary and imaginative cocktail scene that pulls inspiration from pre-Prohibition cocktails. Quarter and Glory, newest on the scene, serves up barrel-aged cocktails on tap. Patrons now expect so much more from their cocktail and dining experience. I love what I am seeing locally in Washington, DC.
We have always considered talented bartenders to be part of our family. As gatekeepers of the brand, they are vital in building Ketel One Vodka, and we hope to continue to learn from them. In June, we will return to Washington, DC to support the nation's best at the World Class National Finals sponsored by Diageo. World Class, the industry's most prestigious and respected mixology competition, is an outstanding, global training program and internationally recognized platform that elevates the craft of the bartender.
BJ: How important is the "personal touch" ... of getting out into the market yourself and supporting your product?
CN: Personal touch goes into everything we do. Ketel One Vodka is a result of our family's personal touch and passionate pursuit of excellence that's endured for 325 years. Today, you will find the same quality and superior liquid in each bottle of Ketel One as our ancestors would have demanded. When you're proud of what you make, you open your doors and invite everyone to come see for themselves. Seeing is believing. All of the care, attention, and expertise fully on display is why our family business has endured for hundreds of years.
BJ: You are the 11th generation of Nolets to join the family business, yes? What's it like to be part of such a legacy?
CN: Yes, my brother, Bob, and I are proud to be the 11th generation of the Nolet family. For more than three centuries, our family has upheld the highest standards of quality, and we are honored to carry on the commitment of distilling some of the world's finest spirits. As the next generation of caretakers, we are accountable for ensuring success. So, we don't look at the next year or even discuss the next two years. We focus on the next 25 years. We talk about generations and a business built on credence of quality before anything.
Like our ancestors, environmental quality is important to the 11th generation. My brother and I will continue to identify new ways to preserve clean air in Schiedam [site of the Notel Distillery since 1691] and continue to invest in measures that generate green energy to support distillery operations.
BJ: What are your current duties and responsibilities?
CN: My current duties and responsibilities are the same today as the day I began working at my family's distillery more than 28 years ago, learning the intricacies and techniques behind crafting spirits. My brother, Bob, and I learned that no detail is too small when you want to maintain a commitment to quality and achieving excellence in what you do. We are both involved in every aspect of our family business. Our father, Carl Nolet Sr., 10th generation Master Distiller and creator of Ketel One Vodka, taught us many lessons that allowed us to work in sync. Above all else, we are a family business. We make our decisions together, both at the dining room table and at the boardroom table. As the 11th generation, we believe the future success of our family-run business lies in the strength of our past and the continued commitments to excellence as we look for the future.
BJ: What motivates you? What's your passion?
CN: I really value the personal relationships I am able to build with bartenders around the world. It's great to experience one of their Ketel One Vodka creations or see their reaction when they taste Ketel One Vodka for the first time. They then realize what sets Ketel One Vodka apart is a combination of what happens at the Notel Family Distillery; the distilling process, the perfectly balanced combination of traditional pot-still distillation and modern techniques; and the fact that each batch of Ketel One Vodka is tasted and approved by a family member before bottling.
BJ: What part of the work do you still find challenging?
CN: Maintaining the standards my family has upheld for 325 years is the biggest challenge and our greatest strength! Every bottle is signed for a reason – it's our promise to every customer that our family carefully crafts Ketel One Vodka in a way that honors our ancestors' unwavering commitment, artisanal methods, and modern distilling techniques.
BJ: Was there some advice given to you early on that has really stuck with you?
CN: It's a very simple sentence. My father told me and my brother, "Try not to make mistakes." It says so much in such a short sentence: work harder, smarter, with more innovation and pride. He taught us to stay committed to delivering products with impeccable quality and taste. The proof is in the pudding ... or the bottle! When you buy a bottle of Ketel One Vodka, you're not just purchasing a phenomenal, super-premium vodka. You are buying our life's work.
BJ: What has you excited for the future?
CN: We are excited about today's consumer. Particularly, Millennial 21+ consumers as they are more informed than ever and seek brands with accountability that reflect their desire for individuality and authenticity. With a commitment to excellence that has been passed down from generation to generation, father to son for nearly 325 years, Ketel One Vodka's heritage embodies one of authenticity and craftsmanship that many vodka drinkers are looking for. Combined with the resurgence of classic cocktails and the vodka drinkers' continued love of the martini, Ketel One's personality will shine and appeal to this discerning audience.