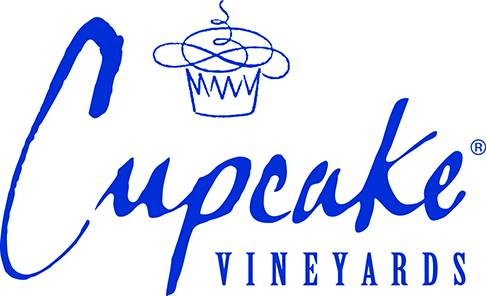 A California Vineyard Learns to Live Deliciously
As children, almost everyone enjoyed cupcakes. They were small indulgences that brought cheer and excitement. One California vineyard is bottling that joy to help others celebrate those little, "simple" moments with surprising depth.
Cupcake Vineyards, from Livermore, California, started out with a small selection of fruity, creamy wines in 2008. Since, they've grown a wide selection that boasts both classics and more modern tastes sampled from around the globe. These wines can form to fit any and all occasions—parties, dinners, small get-togethers, or even a night in. Flavors can range from a playful Red Velvet or Angel Food, to a stately Chianti or Sauvignon Blanc.
While many other brands of wine can offer a large lineup of different products, it is hard to think of any others that match Cupcake in typicity; something the American market has embraced.
This versatility has allowed for Cupcake to capture the market with something that many other brands lack, according to Adam Richardson, Cupcake's head of winemaking. "A lot of millenials like the Cupcake style. People become comfortable with the Cupcake wines throughout the line, once they trust the brand and learn the philosophy. Having a brand like Cupcake is a new development in wine marketing: having one brand where you can travel the world." And while it is called 'Cupcake', even the richer flavors are not as buttery or sweet as you may expect. "We really try to stay away from buttery because it's the enemy of drinkability," Richardson says.
Cupcake Wines are bottled with a sophisticated flair that gives a nod to more recent, popular trends in packaging. Fresh, neutral labels that showcase the rich color of the contents and labeling that is easy to read and aesthetically pleasing to the eye make it hard to miss on the shelves. The price point only sweetens the deal. Great taste and affordability have garnered nothing but praise for the company.
The canny marketing has paid off: in 2011, just three years after it was launched, Cupcake won Market Watch magazine's annual Leaders' Choice Award for Wine Brand of the Year. Richardson works with growers and producers not only in California but also around the world – in Argentina, Germany, Australia, New Zealand and Italy. The overseas-sourced wine is then shipped to California in giant versions of the bags used for boxed wine.
The group had enough confidence in the Cupcake name to venture into vodka as well, with flavors such as Devil's Food, Frosting, and Lemon Chiffon to name a few. "We thought, Cupcake is a very strong brand," Richardson says. "Cupcake lends itself to a flavored spirit."
And why not? Since the company's birth in 2008, the baked sweets have been on an uptick in popularity. In 2009, "Martha Stewart's Cupcakes" were on the New York Times bestseller list for 11 weeks straight and "cupcakeries" were fulfilling the sweet dreams of legions of small-scale entrepreneurs.
Confectionery-flavored products have taken over the market with a sugary vengeance, and for Cupcake Vineyards, success has never tasted so delicious.