Maryland's Beverage Alcohol Industry Holds Legislative Reception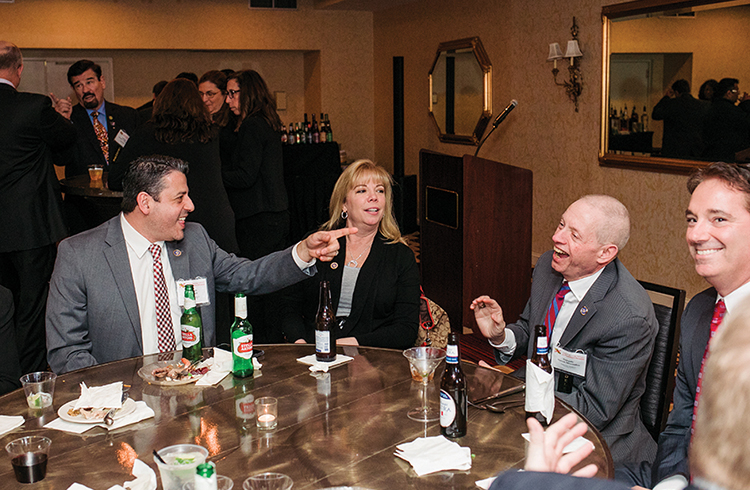 Enjoying the Maryland Beverage Alcohol Industry Legislative Reception are Del. Sid Saab, Dist. 33; Del. April Rose. Dist. 5; Del. Haven Shoemaker, Dist. 5; and Del. Matt Morgan, Dist. 29A.
---
The Maryland State Licensed Beverage Association (MSLBA), the Licensed Beverage Distributors of Maryland (LBDM), and the Maryland Beer Wholesalers Association (MBWA) welcomed industry members and Legislators to their annual Opening Day Legislative Reception at the Governor Calvert House in Annapolis on January 8. The event is held annually on the afternoon of the opening day of the Maryland Legislative session.
The event is a great opportunity for members of Maryland's beverage alcohol industry to interact and voice opinions with their elected officials about proposed bills that will have an affect on their businesses.
For additional information and how to get involved contact MSLBA at 410-871-1377 or mslbamembers@msn.com.
Click Here to check out the article as it appeared in The Journal.