Reliable Churchill Opens New Location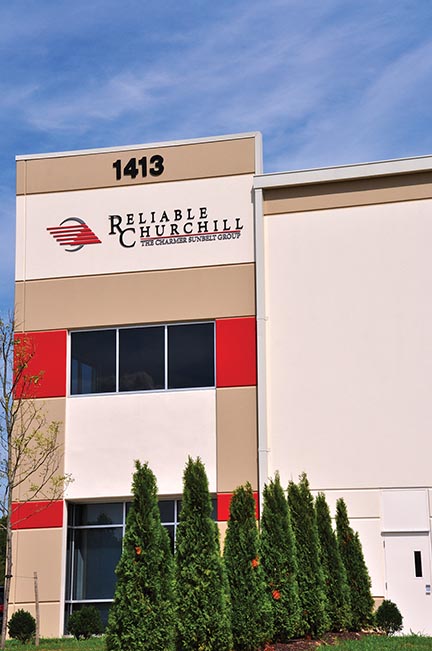 Reliable Churchill, LLLP, has opened the doors at their new operations and distribution center in White Marsh/Middle River bringing over 500 jobs to the area. The company's office and warehouse have consolidated in a 449,200 square foot facility built by Chesapeake Real Estate Group LLC and Industrial Income Trust in the Baltimore Crossroads business community.
"When you get to welcome a new company to Baltimore County with 500 jobs, it's a great day to be County Executive," said Baltimore County Executive Kamenetz. "Reliable Churchill adds to Baltimore Crossroads' success as a significant employment center for eastern Baltimore County."
"It is gratifying to see job growth along the Maryland Route 43 corridor.  We welcome Reliable Churchill to our Middle River business community," said Councilwoman Cathy Bevins.
"The building and the location are a perfect match for Reliable Churchill. Our new office and warehouse operation is just minutes from I-95 and gives us the space we need to grow and be more efficient," said Kevin Dunn, President and CEO of Reliable Churchill.  "The move to Baltimore County has allowed us to continue deliveries to our customers throughout the region without interruption. Our employees are getting to know the many amenities that White Marsh and Middle River have to offer. "
Baltimore Crossroads is a 1,000-acre business community on Maryland Route 43, near Interstate 95 in White Marsh/Middle River.  Over 60 companies employing approximately 2,900 people are located at Baltimore Crossroads.