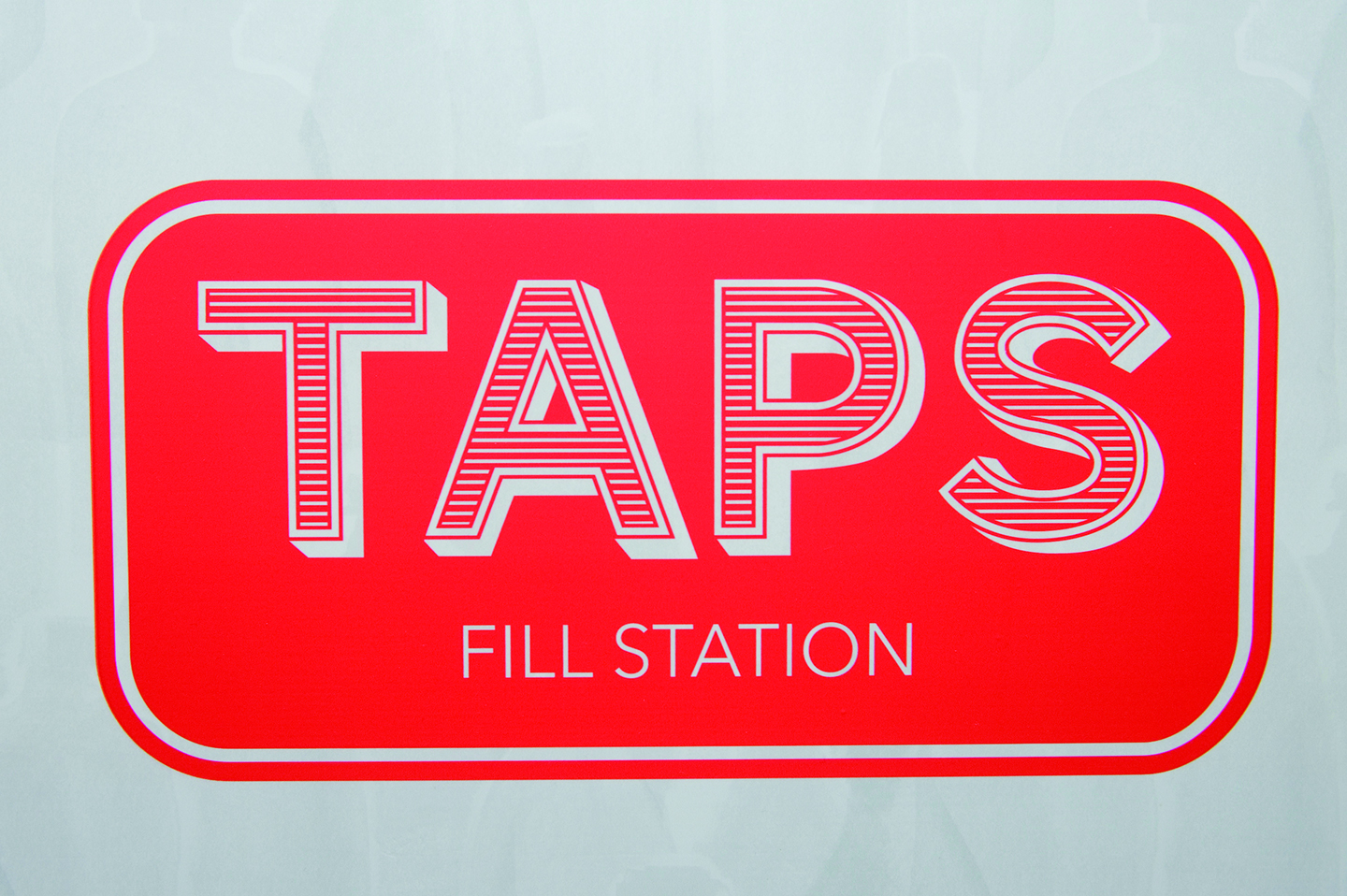 Sitting in the Mt. Vernon Marketplace is a sensory experience. Between the noises, smells, and sights the variety of vendors offer a cornucopia of different tastes and experiences. This open-air warehouse feel provides a desire to explore and the expectation of finding something new and exciting just around the corner.
Among the dozen-or-so vendors in the marketplace are several bars and small restaurants. Perhaps the most unassuming but obvious is TAPS Fill Station. On first approach, owner Will Glass has designed a simple, barebones bar front. A wood grain bar top, generic red and black tap handles, and ten barstools highlight the streamlined look. Between the repurposed warehouse turned marketplace and the sleek design, TAPS has found a perfect home.
Between Will's personal interest and cultural experiences, TAPS was born. "The idea came from travels to Portland where, at the time, filling stations were popping up all over the Pacific Northwest, and my travels around Europe. Europeans, especially Italians, are filling jugs with all sorts of products, including oils and wines, for consumption at home."
What Will has created comes from a long drive to achieve a very specific goal. "I've been an entrepreneur with a green twist since I was a little kid. I've written other business plans in the past, but not found the right opportunity to execute them. TAPS Fill Station came to be because the perfect location came about for our proof of concept - Mt. Vernon Marketplace."
Will continued, "The marketplace is a demand generator. We can work together with other vendors to collaborate on pairings of food and drink and plan events together to draw in large crowds." The collaborative atmosphere is even more prevalent when you consider that any of the food offerings from around the market can be enjoyed while sipping on the many libations offered at TAPS.
The idea of filling stations isn't new by itself. The model is, in many ways, a new mode of taking home a six pack at the end of the day. Instead of the typical filling station or basic recycling, Will created a program to fill growlers, one liter wine bottles, and reusable pouches to distribute all of the beer, wine, cider, mead, coffee, and olive oils on tap.
TAPS doesn't stop there and it's because of the "green" initiative that Will feels so strongly about, "Only 30% of glass that is sent in for recycling is actually returned to the consumer stream." By offering to refill the growler or pouch you've previously purchased at TAPS, Will can cut down on the waste and still offer all the benefits of the traditional filling station.
Its rare to see such a selection of different products, but the program is meant to bring together tastes from the North American region and share them with the consumer. Will explains, "Olive Oil shops focus on just oil and filling stations typically focus on just beer. I'm a big fan of convergence versus divergence."
TAPS began with just Maryland beers and quickly grew to include Pennsylvania and Washington, D.C. brews. In the near future, you can expect to find artisanal vinegar as well. This goal to bring together concepts is directly evident in what Will describes as his favorite feature on the witty and colloquial menu.
"I like our Drink Lab pairings which match cordials with specific products on draft. It's a classy beer and shot that's meant for sipping to experience the nuances between the two paired products." While Will admits he's seen this on menus before, it is a particular fit for TAPS.
Will's approach involves sharing thoughtful handcrafted goods and products with the masses, while not allowing the masses to destroy what has provided us with the necessary ingredients to create them. TAPS Fill Station is a union of tastes, ideas, and drive that is evident within Mt. Vernon Marketplace and the small business owners who inhabit it.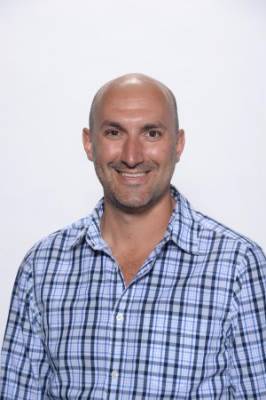 Top bucket list item?: "I want to travel the world."
If you could have one superpower... "Invisibility."
Would most like to serve: "Consumers that want to be here. Consumers that get our mission."